The Office of Admission is eager to engage with you!
We are looking forward to welcoming you to campus and sharing more about the Occidental experience. Campus visits and on-campus information session registration is open! Self-guided tours are also available daily and registration is not required. Information about Oxy and the self-guided tour route are available at Collins House, Office of Admission.
You can start getting a feel for the College virtually by taking a look around campus and joining us for a virtual information session. We hope that you will explore all of the resources available to you on this page!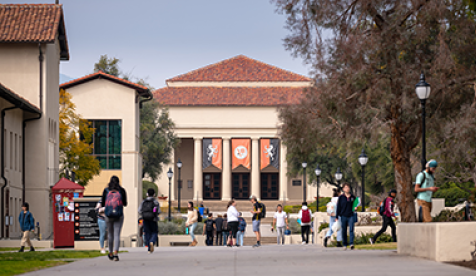 Campus Visit
Campus visits and on-campus information session registration is open! Guided tours are available throughout the summer, at 9:30 a.m. and 11:00 a.m. PDT each weekday, along with select weekend tours. Advance registration is required! Students and families must check in at Collins House and successfully complete a Health Check form prior to exploring campus.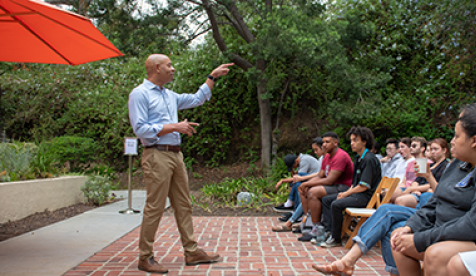 Virtual Information Session
This live session will be conducted by an admission officer who is joined by two current students for Q&A. There is also a pre-recorded information session that you can watch anytime. Prospective students, along with school and CBO counselors, are encouraged to attend!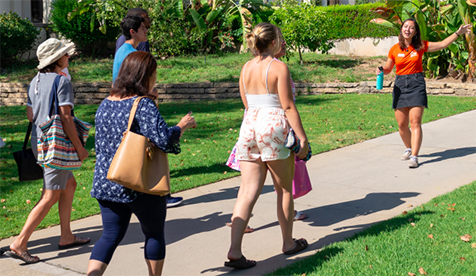 Self-Guided Tour
Walk around campus at your leisure, using this guide to direct you as you read about our rich heritage, intellectual community, academic programs and on- and off-campus opportunities.