A new college athletics commission report reaffirms Oxy's commitment to success on and off the field
As Oxy's student-athletes return to competition this fall, the College has begun implementing the recommendations of the Occidental College Commission on Athletics, appointed in January by President Harry J. Elam, Jr. to explore how the College can strengthen its athletics programs and better support student-athletes.
"The commission had two goals: to positively impact our competitiveness and increase the diversity of intercollegiate athletic programs," Elam said of the 15-member, multi-constituent group, which submitted its report in May. "We want to reiterate the College's continued commitment to the support and success of Occidental athletics."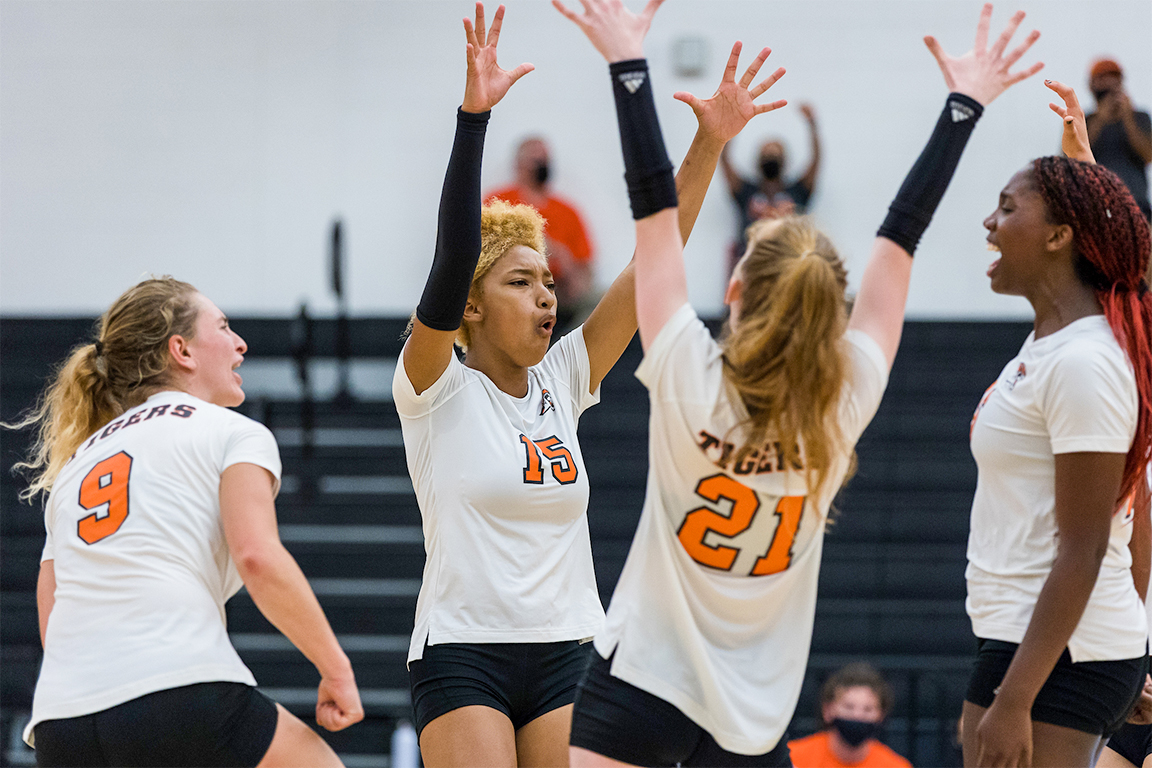 Meeting through the spring semester, the commission worked with coaches, student-athletes, and alumni and actively sought out input from current students through campus surveys and communication with members of various student organizations. It examined previous athletic reports and recommendations and looked at our peer institutions to understand what best practices can, and should be, adopted at Occidental.
In its report, the commission—co-chaired by Athletics Director Shanda Ness and Associate Professor of Kinesiology Marcella Raney '01—presented a series of recommendations focused on staffing, facility improvements, collaborative efforts between various departments at Oxy, and intentional programming and community building. Because more than 22 percent of students participate in varsity athletics, "it is reasonable to conclude that providing additional resources for the overall success of Oxy athletics is a sound investment for the institution," the report said.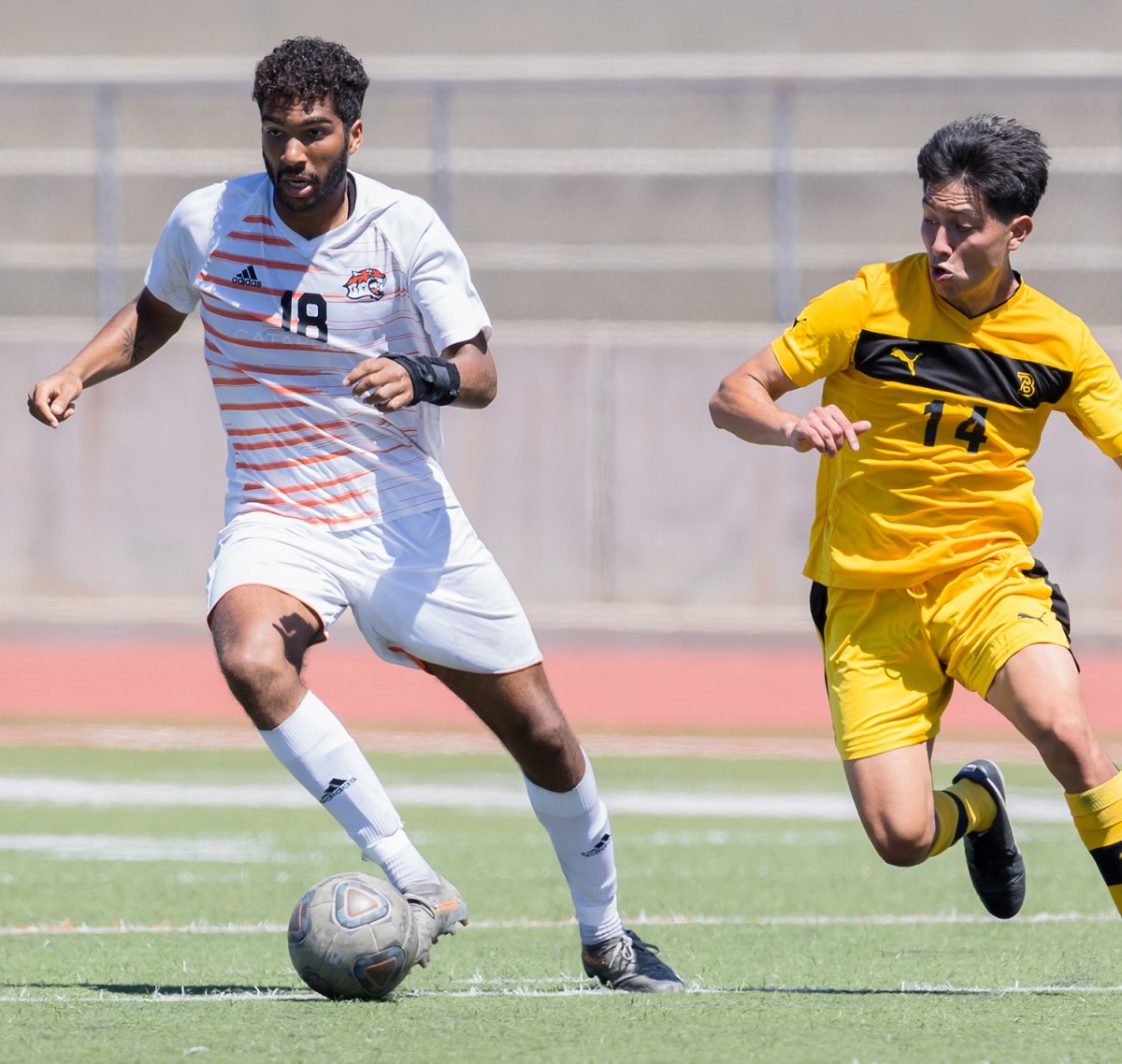 The goal should be for Oxy to finish in the top three in the nine-school Southern California Intercollegiate Athletic Conference's collective ranking, with every individual program finishing in the top four, the report said. (Oxy last won the SCIAC's all-sports trophy in 1985 and finished sixth in the pandemic-abbreviated 2019-20 athletics year.)
At the same time, the commission stressed that the health and safety of student athletes should drive all decision-making and their academic, psychological, and social development should never be sacrificed to achieve athletic success.
In line with commission recommendations, the College already has increased the contract length of full-time athletics staff to better reflect the work they do, with head coaches moving from 10 or 11 months to 12 months and assistant coaches from nine or 10 months to 10 months. The College also added two full-time assistant coaches to swimming and diving and women's basketball, and increased hours for part-time staff.
"By devoting more resources to staffing, Oxy athletics will be in a better position to recruit and support a diverse group of student-athletes in their pursuit of competitive success," says Rob Flot, who oversees athletics as vice president for student affairs and dean of students. "Equally important, these changes actively demonstrate the value of our athletics staff to institutional goals and to student-athlete excellence."
In addition to staffing, the College hopes to address facilities issues as well. Replacing the artificial turf and the remaining old lights on Patterson Field are the top priorities. Future facilities projects will include renovations for Bell Field (softball) and Anderson Field (baseball). "The key is funding, of course," says Ness, noting that the commission recommended hiring a full-time athletics gift officer. "With the support of the College and the generosity of our alumni, we will find the necessary resources."
Oxy athletics also has the potential to help the College recruit and retain more students from all backgrounds, the commission found. "As one of the most external facing entities of the school, Oxy athletics has an opportunity to engage communities where underrepresented students and potential recruits hail from," the report said.
New funding for the student-run Justice, Equity, Diversity, and Inclusion (JEDI) program, created by Ness in 2019, will enhance community-building efforts and other JEDI-specific initiatives. (Oxy's JEDI initiative was recognized by the NCAA's Division III Diversity Spotlight Initiative in August.)
Oxy athletics has also committed to further bolstering existing collaborations with the College's Admission, Institutional Advancement, and Student Leadership, Involvement and Community Engagement (SLICE) offices, and the Intercultural Community Center. Ness will also be invited to attend the meetings of the Board of Trustees' Student Life and Enrollment Management (SLEM) committee. According to Ness, the College will continue to regularly monitor the state of the athletics program, including a comprehensive review every five years. 
Top photo: Shea Grosz '23 scored three goals and two assists in the Tigers' 24-14 win over La Verne in men's water polo September 18.