As technology giant Tencent expands its international footprint, Timothy Ma '02 keeps an eye on global privacy and data protection
It sounds like a simple question: Where did Tencent—the Chinese internet and technology giant with a worldwide user base well over 1 billion—get its name? But as Timothy Ma '02 explains, there is no simple answer. "There are a number of stories out there," says Ma, Tencent's head of international privacy and data protection. "Number one was that one of our founders, Pony Ma [no relation], used to work at Lucent. Ten is sort of equivalent to the last Chinese character of his name, téng [Ma Huateng]. So he took the cent from Lucent and ten from his name, and it becomes Tencent.
"The second story that I read on the internet was that the company first started off helping people to send SMS. And at the time, it cost 10 cents to send SMS. And that is why the company name is Tencent."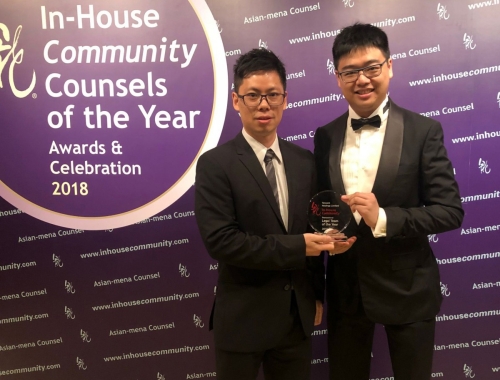 Neither story was ever confirmed by senior management, and Ma has no preference for one over the other. "I've never thought of that," he admits during an interview from a hotel room in Macao, where he is quarantining for 14 days before traveling to China on business. "The name Tencent carries a different meaning for me—to remind ourselves to always be humble, and that without our strong efforts, without our continuous R&D and thinking outside of the box, we could be just a 10-cent company in the literal sense."
Founded in 1998, Tencent is one of the top 10 largest market cap companies in the world, with a market value in excess of $620 billion at this writing. Yet it remains a fairly low-profile company, reflecting the humility of its founders.
Its value has grown more than tenfold since Ma joined Tencent in 2012. At first, he was responsible for a lot of corporate tech market operations—ensuring that the company complied with the listing rules requirements in Hong Kong as well as corporate and banking work. Soon the scope of his work expanded to cover international business compliance. For example, when WeChat (Tencent's mobile messaging app, with more than 1.25 billion active monthly users) was launched outside of China, Ma helped the business to properly structure WeChat and prepare the terms of service, privacy policies, and the like.
On the fintech side of things, he helped the company apply for numerous financial licenses outside of China: banking and reinsurance licenses in Hong Kong, payment licenses in Hong Kong and Malaysia, and other money-transmitting licenses. He also was serving as a head of compliance for a number of Tencent's businesses.
Then, in 2018, the company decided that it needed a dedicated data privacy department that looks after this risk and helps the company navigate this area of law on a very specialized basis. "They saw my track record of building up an international legal team," Ma says. "So general counsel asked me to build this team out to look at international data privacy matters."
He relished the challenges of his new role. "I love to learn, and I thought it was a good chance for me to further exert my influence over the company, and bring about a positive impact over community. So I switched from the international product compliance role to a data privacy role. I've been doing this for over two years now. And I had to learn things all over again to reshape or reinvent myself into a data privacy professional. It was a steep learning curve for me, but I have gotten great job satisfaction in what I have achieved so far."
Born and raised in Hong Kong, Ma was educated there as well, having finished year 11 of high school (the equivalent of junior year in the United States) when he enrolled at Occidental in 1998. He is the second in his family to study at Oxy; older sister Pauleen '01 transferred to Wellesley midway through her sophomore year.
They got to know Oxy through a frequent visitor to Hong Kong—History Professor Wellington Chan, who taught humanities at the College from 1971 until his retirement in 2010. "We had spoken with him and were confident that Occidental would be the perfect place for me," Ma says. "Our family believed that a well-rounded liberal arts education would help with our future development, be it professionally or personally."
Oxy's low student-to-faculty ratio also was a factor, and the College's International Programs Office helped Ma make the transition to college life in the United States, especially as a 16-year-old. "I always joke with my friends and my parents that when I graduated from Oxy, I wasn't even at the legal age to drink," he says with a laugh.
Compared to the education system in his homeland, Ma found the liberal arts experience to be "fun." "In Hong Kong, it's a sort of spoon-fed education that is very results-oriented—the goal is for you to get high marks in exams. Occidental provides a very different style of education, and I was able to explore different interests, discover what I was good at, and learn through real interactions and intellectually stimulating discussions with professors. Those are not things that were generally available in Hong Kong."
His favorite professor was Giorgio Se­condi, who taught economics at Oxy from 1998 to 2008 and also served as Ma's adviser. "He made very complicated principles into something that was easy to understand," says Ma, who majored in economics. He also was a resident adviser in Stearns for one year and worked about two years in the Tiger Cooler—behind the grill, at the coffee stand, or wherever his help was needed.
"I remember Tim as a student who always showed a lot of energy and enthusiasm," says Secondi, now an upper school economics teacher at the Potomac School in McLean, Va. "He would approach any learning experience with a big smile on his face and a positive attitude. He took his work seriously yet never lost his sense of humor—it was clear that he genuinely enjoyed learning."
After graduating from Oxy, Ma went to law school at City University of Hong Kong on a full scholarship. ("I'm from a family full of lawyers," he says, including his dad and two sisters.) He subsequently spent two years as a trainee in the Hong Kong office of U.S. law firm Paul Hastings, followed by stints at a couple of other firms, culminating in a job at O'Melveny & Myers as an IPO lawyer. Then he got a call from a headhunter about an opening at Tencent.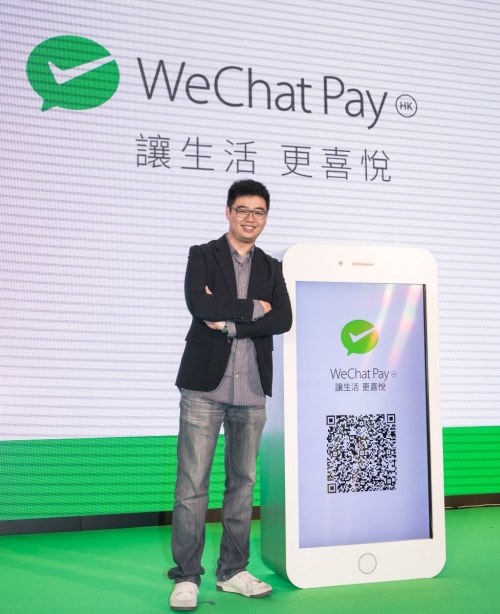 "The determining factor at that time was that I wanted to join a tech firm," he recalls. "I wanted to explore my interests quite consistent with my personality. I'm someone who doesn't like to sit tight in a place for a long period of time. I don't like boredom. And I always like to find new challenges for myself." Were he to stay at a law firm, he reasoned, "I'd be doing the same kind of deals over and over again. That wasn't challenging to me."
Joining Tencent, he says, "has been one of the best decisions I've made. It absolutely lived up to and exceeded my expectations." A typical workday for Ma might entail managerial responsibilities (he oversees an 18-member team), reviewing contracts, meeting with international clients or higher-ups, staying abreast of new developments in the legal space, and managing Tencent's international data privacy compliance program.
Tencent is quite different from a lot of other corporations, he adds, in that it has a strong legal and compliance culture. "Senior management views legal compliance as a red line. It gives me great job satisfaction knowing that the work I do will actually have a heavy influence over how the company operates or how the business is being run. With that strong legal compliance culture, the company gives me a great level of autonomy to ensure that we'll be able to provide professional advice from an independent and professional standpoint—not being influenced by the need to just rubber-stamp something that they do. It's not like that. In that way, they allow me to both develop myself on a professional level and be able to build a team of lawyers who would work well together and contribute to the company. It's also just a fun place to work."
For all the talk today about data privacy, what exactly does it entail? "There are a number of angles to this question," Ma says. "On the granular level, data privacy is about compliance with the law—that's the baseline—and how we protect user data. As a tech company, or what we call a data user, we need to use this data in a responsible and reasonable manner. And to respect the rights of our users over their personal data.
"But the key to this is if you look at the European GDPR [General Data Protection Regulation], or if you look at international treaties and conventions, some would even argue that personal data is a fundamental constitutional human right. Another role in data privacy is to respect that right, and to ensure that whatever data that we have collected, we have done so in a reasonable manner and used in a responsible way."
Tencent has a strong culture of respecting user privacy and delivering the best experience to its users, "and we have generally done pretty well in terms of privacy and data production," Ma says. "We are a responsible corporate citizen in terms of data usage, but the most challenging thing of my job is to change the perception of the international community on our data privacy strategies and what we do to protect user data."
All that said, one of the most enjoyable aspects of Ma's job is feeling that the work he is doing actually makes a positive impact in the global community. "Now that I am focused on data privacy, I know that whatever decisions I make are helping in guarding the data that users have entrusted us with. I am ensuring that users would have peace of mind whenever they use our products. That's why I'm still here after almost 10 years.
"I could probably teach a whole course on Data Privacy 101," he adds with a smile. "Maybe Oxy will give me a job when I retire."