Remembering a player, a pioneer, a professor, and a planner
Game, Set, Match
Pat Henry Yeomans '38 was a tireless champion of her family, her city, and her chosen sport, tennis. Her father, Bill Henry, was a Los Angeles Times reporter, editor, and columnist and a Medal of Freedom winner. Her mother, Corinne Stanton Henry, was a Southern California tennis champion. Yeomans—who died March 13 in Hancock Park—competed in tennis her entire life and won several national age-group titles, including U.S. 90-and-over in 2009. As an undergrad at Occidental, she became the U.S. girls' singles and doubles champion in 1935 and the first woman awarded the Oxy "O." A history and government major, she graduated Phi Beta Kappa from Oxy and earned a master's in industrial design from Caltech in 1941. In 1938 she married attorney and fellow tennis champion Edgar Yeomans, who died in 2002. Yeomans was inducted into the Intercollegiate Tennis Association Hall of Fame in 2000 and was an inaugural inductee into the Occidental Athletics Hall of Fame last fall. She is survived by daughters Linda Yeomans Craig and Ann Yeomans '64, twin sons Bill Yeomans '66 and John Yeomans; eight grandchildren; and two great-grandchildren.
Public Servant, Healthcare Pioneer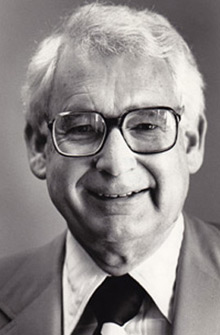 South Pasadena native Aubrey Davis '39—who grew up to change the lives of residents of the Pacific Northwest through his pioneering civic work—died February 17 in Seattle. He majored in history and political science at Oxy, where he was senior class president and graduated Phi Beta Kappa. Committed to a life of public service, he and wife Henrietta (who died in 2008) moved to Seattle after World War II. As a founding member of Group Health Cooperative in 1947—Davis (who later served as CEO) demonstrated that a consumer-governed healthcare system could work. In 1954, he became a partner in a rubber products company, Gaco Western, and invented a no-slip decking compound using crushed walnut shells. Seven years after moving to Mercer Island, Wash., he was elected to its city council in 1967, serving for the next 11 years (including two years as mayor, from 1970-1972). During that time, he also helped create King County's public transit authority. In addition to his later work with Group Health, Davis was named to the Washington Transportation Commission in 1992, serving for the next 12 years, including three as chairman. A 2004 Alumni Seal honoree at Occidental, he is survived by a son, Peter Davis; daughters Judy Willcott and Becky Pentz; eight grandchildren; and three great-grandchildren.
A Monumental Man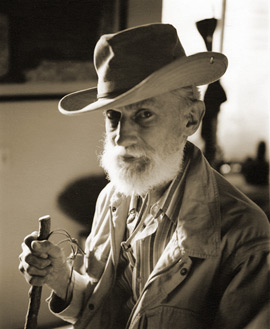 Robert Hansen, professor of art emeritus at Occidental, died Feb. 10, 2013, in Carpinteria. He was 89. A native of Osceola, Neb., and a graduate of the University of Nebraska, Hansen served in the Army in Europe during WWII. He was one of the "Monuments Men," the team that helped recover priceless works of art stolen by the Nazis. (George Clooney is currently making a film based on the group's exploits, for release later this year.) Hansen taught at Oxy from 1956 until his retirement in 1987. His work is included in the permanent collections of the Museum of Modern Art, the Whitney, and the Los Angeles County Museum of Art. An avid birder, he became active with the Carpinteria Creek Commission in his retirement years, which led the city council to name the Bob Hansen Creeks Preservation Program in his honor in 2011.
A Friend to All Alumni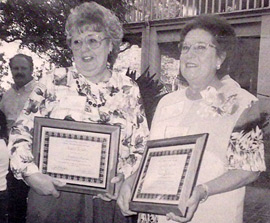 Karen Mae Turner, a longtime employee in Occidental's alumni relations office, died March 16, 2013, in San Luis Obispo. She was 74. Turner came to Occidental in April 1980 as an administrative assistant and was part of the creative effort that launched the first Alumni Weekend nearly 30 years ago. Turner worked with a succession of directors of alumni relations in her more than 18 years at Oxy, 12 of them in tandem with administrative assistant Joyce Cameron (pictured, right, with Turner). The two forged a friendship that lasted through their retirement years in Central California (where they lived only 11 miles apart). Turner and Cameron named honorary alumni by the Board of Governors at their joint retirement party in 1998. Survivors include a son, Jay; her brother, Richard Klein; and granddaughters Rebecca, Kelsey, and Kimberly.