Remembering two good friends of Oxy: John Gabbert '31 and Allen "Red" Gresham '53
Justice on Wheels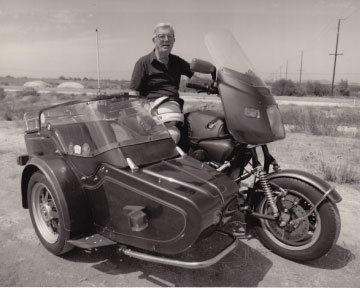 When 
the Hon. John G. Gabbert '31
 retired from the bench in 1974, it gave him more time for his passion—motorcycles. Whether he was taking long trips with his late wife, Kay, in the sidecar, biking a few times a week on one of the machines in his stable, or just swapping stories with fellow enthusiasts, motorcycles were always a part of his life (except for his student days at Oxy). Gabbert—who died Dec. 9, 2013, in Riverside—was a member of Psi Delta Chi and participated in the debate team and Mortar Board as an undergraduate. He completed his law degree at Boalt Hall, UC Berkeley, in 1934, and two years later took a job as a deputy district attorney in Riverside. In 1938 he joined the Best & Best law firm, making partner in 1941. He was a special agent for the Army Criminal Investigation Command during WWII. After returning to private practice, Gabbert was named by Gov. Earl Warren in 1949 to a newly created position in the Superior Court of Rverside County. He was appointed an associate justice in the 4th District Court of Appeals by Gov. Ronald Reagan in 1970. In the 1950s, Gabbert played a key role in the founding of UC Riverside, where he created and taught a popular moot court class after he retired from his legal career. Longtime secretary for the Class of '31, he served as president of the Fifty Year Club and later received the group's Auld Lang Syne Award. Survivors include Gabbert's three children, Scott, Katie, and Sarah; and a rebuilt 1975 BMW machine. 
A Friend Indeed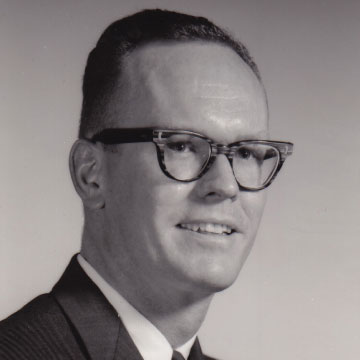 Few citizens of San Bernardino were as committed to the community as
Allen "Red" Gresham '53,
who died April 20, 2014. The Moorcroft, Wyo., native assumed leadership roles in a wide range of organizations, from the San Bernardino ­Community College ­District and San Bernardino Legal Aid Society to the San Bernardino Metro­politan YMCA and San Bernardino Symphony Association. He was equally generous to his alma mater, serving as an alumni trustee from 1975 to 1980 and as a Board-elected trustee from 1992 to 2010, when he was awarded emeritus status. Gresham also served on the Alumni Board of Governors and was awarded the Alumni Seal in 1996. He and his wife, Clara (Thompson) Gresham '53—who met as freshmen at Oxy—endowed the Allen B. Gresham '53 Scholarship and funded the refurbishment of the Gresham Dining Hall in the Johnson Student Center. A political science major, he played basketball for four years, worked on
La Encina
, belonged to ATO, and served as ASOC president as a senior at Oxy. After graduating from Stanford Law School and spending two years in the Army, in 1959 Gresham joined the San Bernardino law firm of Lonergan & Jordan, where he remained for his entire career. He became senior partner of Gresham Savage Nolan & Tilden in 1978, and of counsel at the end of 2002. He was always at the ready for his city as well: "When things went awry, people would always call Allen," says Judith Valles, San Bernardino mayor from 1998 to 2006. In addition to his wife, he is survived by sons Bruce Gresham '85 and Brooks Gresham '86.