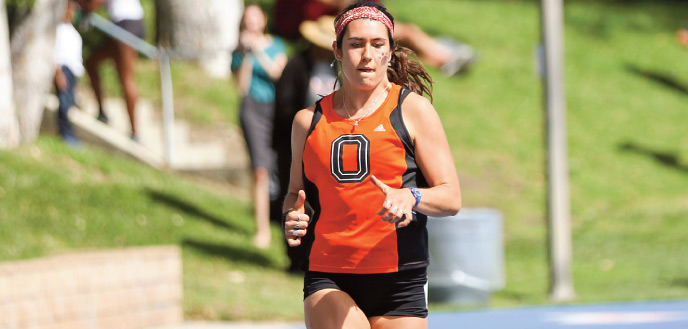 Facts and figures pertaining to all things Oxy
3:21.24
Delaney Nolin's record-setting time in the U.S. Paralympic T38 800-meter, set at the Pomona-Pitzer Invitational on April 8. It was the first 800m run by the senior biology major from Cumberland, Maine, whose cerebral palsy significantly impacts her gait. "I can't wait to run it again," says Nolin, who qualified for the U.S. Paralympic Trials last spring in the 400m.
$150,000 
American Heart Association grant awarded to assistant professor of ­biology Cheryl Okumura to study new strategies to combat persistent Streptococcus infections. Such infections can lead to scarlet fever and heart damage. In addition to salary support for Okumura and postdoc Mary Clark, the grant will provide funding for two students participating in Oxy's summer undergraduate research program.
$787,000
Amount of a five-year grant awarded to assistant professor of biology John McCormack, director of the Moore Lab of Zoology, from the National Science Foundation to fund a project that will look at how human-caused habitat change has affected birds across North America. The project will leverage Oxy's renowned Mexican bird collection, including 49,000 specimens collected across Mexico from 1933 to 1955.