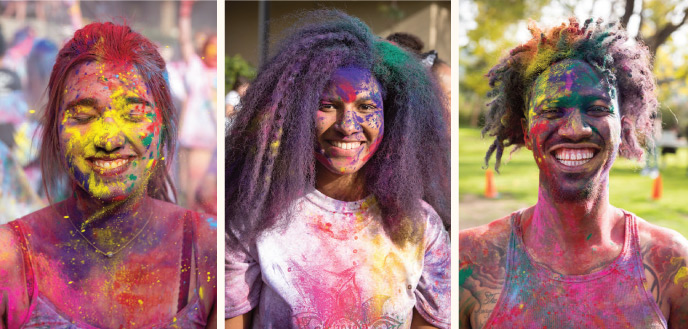 SASA's annual festival of colors celebrates the arrival of spring
Photos by Marc Campos & Rebecca King '18
Dating back to its origins in 4th-century India, Holi—also known as the festival of colors—has heralded the arrival of spring and the passing of winter. People of all ages, classes, and ethnicities mark the occasion with singing, dancing, and throwing colors on each other. Although Holi is officially observed on the last full moon day of the Hindu lunisolar calendar each March, Holi festivals bring the spirit of the season to more than 30 countries throughout the year.
Since 2014, Oxy's South Asian Students Association (which organizes activities around South Asian culture, movies, music, cooking, and fashion) has hosted Holi on campus "to celebrate the new season and new beginnings with the Occidental community," explains SASA president Jagmit Dhami '20, a politics major from Ferndale, Wash.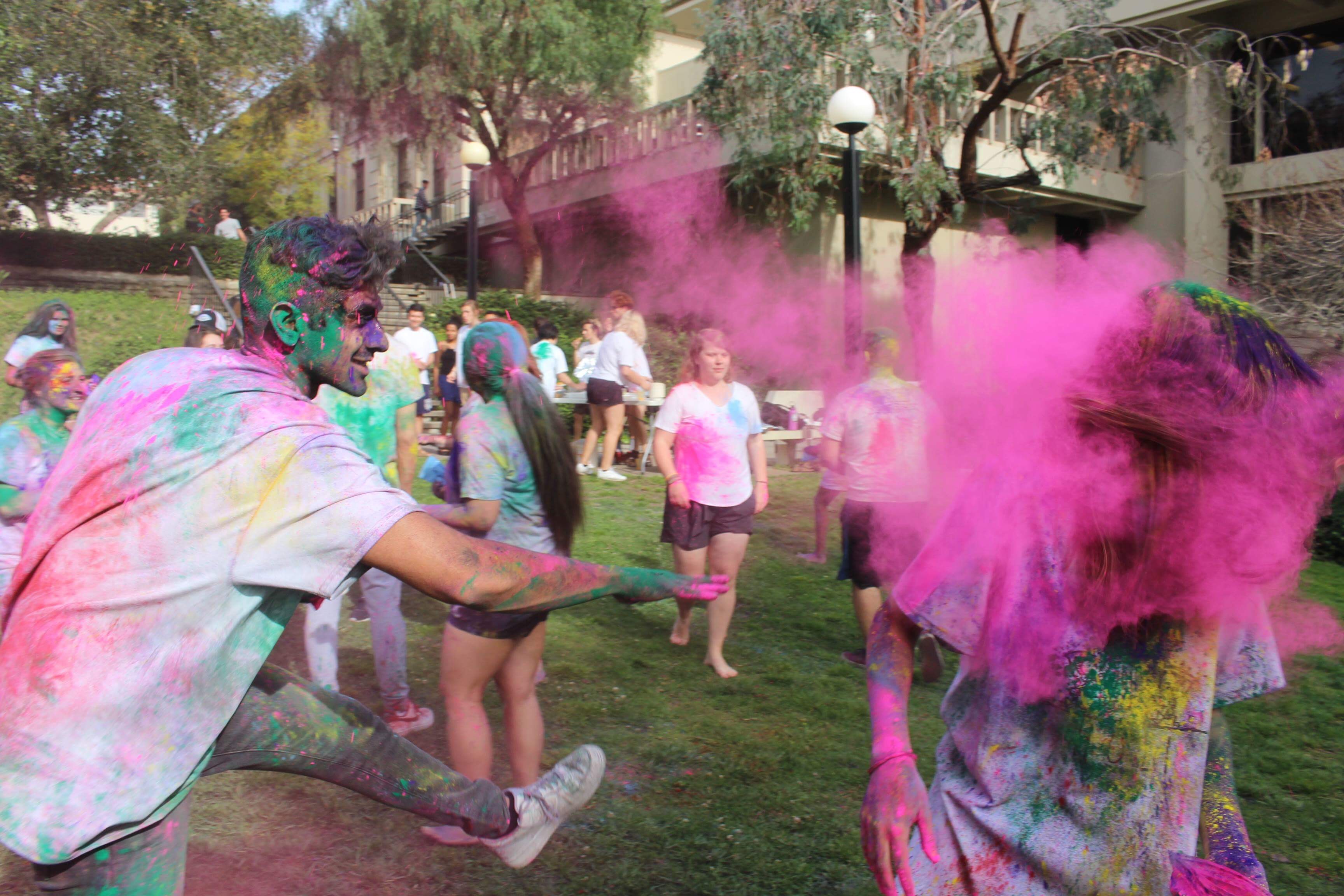 What began with a traditional Indian dinner expanded in 2016 to embrace the color-throwing component, with an invitation to all students to join the celebration on Stewie Beach. The event has only grown over the last two years. Holi 2017 took place on Mullin Grove, and Holi 2018, held on Lower Herrick Lawn on March 30, attracted about 150 participants. SASA purchased 60 pounds of bio­degradable colored powder in six different colors, Dhami notes. "We ran out within the first hour, so next year we will plan for more."
After all the colors fade into memory—and they wash away pretty easily—Dhami's favorite aspects of Holi are "the meaning and the people," she adds. "I am so grateful that I have a community to celebrate this traditional holiday with and welcome a time of new beginnings."