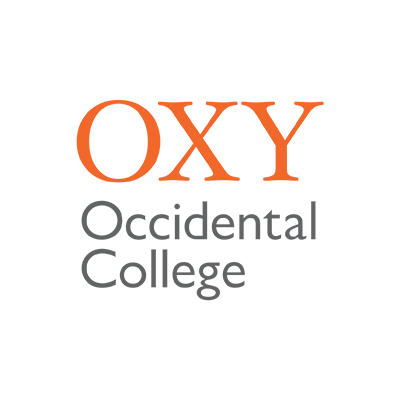 Professor of music emeritus Richard Grayson was quick on his fingers over decades of piano improvs—and an equally supportive mentor
On March 6, 1970, assistant professor of music Richard Grayson gave his first faculty recital in Alumni Hall. One half was devoted to piano-based improvisations marrying ­Renaissance, Baroque, classic, romantic, and modern stylings to familiar compositions; the other to performing live electronic music using piano, ring modulators, tape recorders, and synthesizers.
The format served as the template for the 31 annual concerts that would follow: Grayson developed the hybrid as a graduate student in composition at UCLA, and found that his audiences especially connected with the improvisations, which came directly from their increasingly improbable requests. Among the estimated 300 selections over the years: "Chopsticks" in the style of Charles Ives, "I'm Gonna Wash That Man Right Outa My Hair" (from South Pacific) as a Beethoven sonata, and "The Muppet Show" theme as a Bach fugue. 
"I was one of the lucky ones to be in the audience for Dr. Grayson's first concert," Diane Dreyfuss Lennox '73 wrote on Oxy's Facebook page.  "Nobody knew what to expect—certainly not that! Young minds blown."
Grayson, who retired from Oxy in 2001 as professor of music emeritus, died July 3 in Santa Monica after a long illness. He was 75. Survivors include Susan Grayson, his wife of 46 years and professor of Spanish and French studies at Occidental.
A native of New York City and a graduate of UCLA, Grayson earned his master's at the University of Chicago and his Ph.D. in music composition at UCLA. He taught composition and theory at Oxy for 32 years, mentoring generations of students.
"Dr. Grayson was my adviser through my time as a music composition undergrad," Cassidy Bednark '98 wrote on Facebook. "It was a great privilege to study under someone [who] was so brilliant but never wore it on their sleeve."
"I have many fond memories of orchestration and composition classes with Professor Grayson," Michael Bedeau '84 added. "He was very supportive and patient and always kind and upbeat."
While at Oxy, Grayson received the 1972 Faculty Achievement Award and the Alumni Seal Award for faculty in 2001, and was the recipient of a Fulbright Fellowship to Belgium and a composition grant from the National Endowment for the Arts.
An internationally known composer and recording artist, Grayson performed around the country and in Japan, China, and Vietnam. He remained active in retirement, playing the organ at St. Martin of Tours Catholic Church in West Los Angeles and joining the faculty of Crossroads School in 2001, where he staged his improvisational concerts each winter. His 2015 set list included "Call Me Maybe" in the style of Scott Joplin—and in a nod to changing times, he invited audiences to bring their cellphones to submit ringtone themes.   
"I enjoyed his concerts for many years," wrote Leslie Nishimi '76, who studied music appreciation with Grayson. "So grateful to have known him and that he shared his genius and talents with us." A memorial service will be held on the Oxy campus this fall.