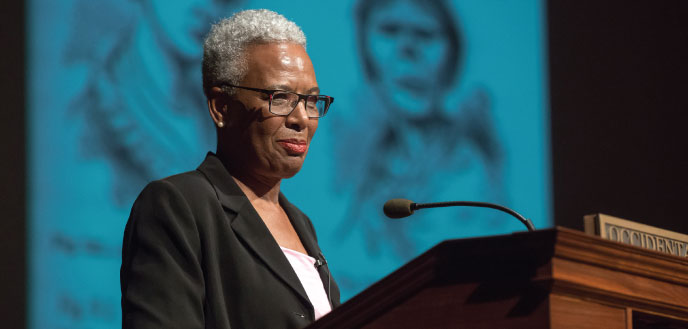 Professor Nell Irvin Painter on emancipation, Commencement speaker (and Homeland Security Chief) Jeh Johnson, President Barack Obama '83 on Clancy's cuisine, and Oxy's Fulbright prodigiousness
Nell Irvin Painter, the Edwards Professor of American History Emerita at Princeton, spoke in Thorne Hall on November 10 as part of the Core Studies Program Lecture series on emancipation. Tying into the 150th anniversary of the 13th Amendment, the yearlong campuswide dialogue will continue this spring with lectures by human-trafficking expert E. Benjamin Skinner (March 23), artist Emily Arthur (March 31), and artist-activists DarkMatter (April 17).
Head of Homeland Security Jeh Charles Johnson will be the featured speaker at Occidental's 2015 Commencement ceremony on Sunday, May 17. Johnson was sworn in Dec. 23, 2013, as the fourth secretary of Homeland Security.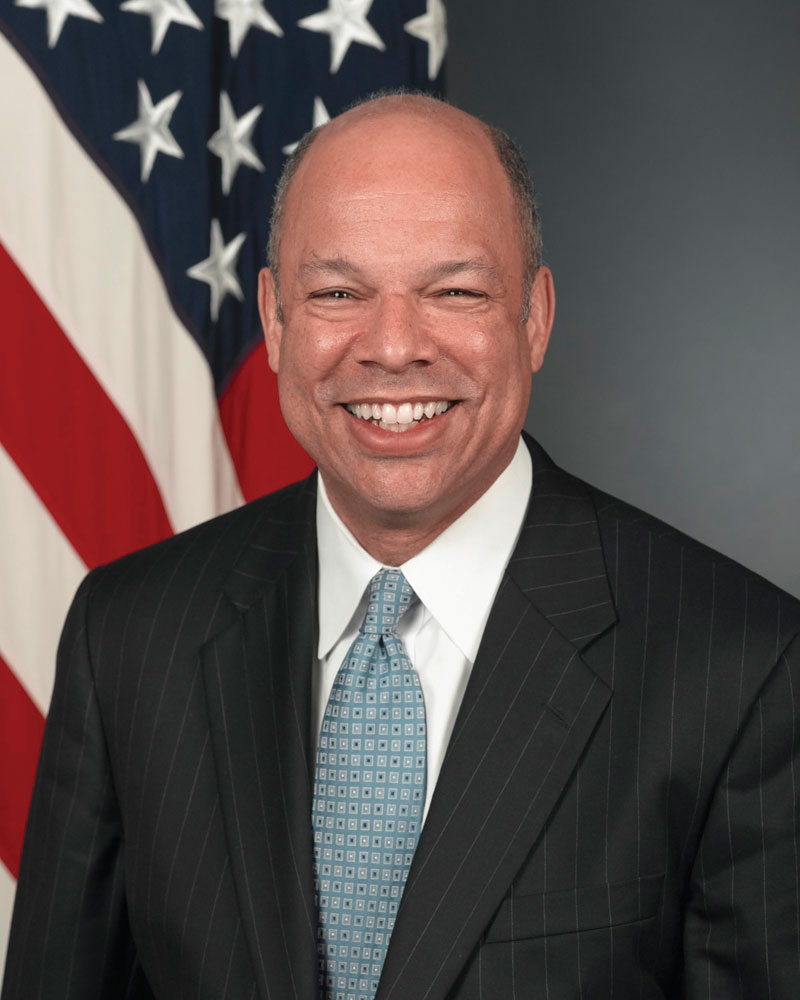 Prior to joining DHS, he served as general counsel for the department of Defense, where he was part of the senior management team and led the more than 10,000 military and civilian lawyers across the ­department.
As general counsel of the Defense Department, Johnson oversaw the development of the legal aspects of many of the nation's counterterrorism policies, spearheaded reforms to the military commissions system at Guantanamo Bay in 2009, and co-authored the 250-page report that paved the way for the repeal of "Don't Ask, Don't Tell" in 2010.
Johnson's career has included extensive service in ­national security and law ­enforcement, and as an attorney in private corporate practice. He served as general counsel of the Department of the Air Force from 1998 to 2001, and as an assistant U.S. attorney for the Southern District of New York from 1989 to 1991. Johnson graduated from Morehouse College in 1979 and received his law degree from Columbia Law School in 1982. He is the father of Oxy sophomore Jeh Johnson Jr.
Quotable
"There was something on the menu that we called roast beast, because we couldn't really tell what kind of meat it was."
—President Barack Obama '83, on Clancy's cuisine during his two years as a student at Oxy
Numerology
9+13+74
For the ninth consecutive year, Occidental is one of the country's top producers of student Fulbright Awards, according to The Chronicle of Higher Education's annual Fulbright rankings. Thirteen Occidental seniors and alumni won Fulbrights in 2014 to work and study abroad, breaking Oxy's single-year record of 12 set the previous year. The 13 are among the 74 Occidental students and alumni who have won Fulbrights since 2003.