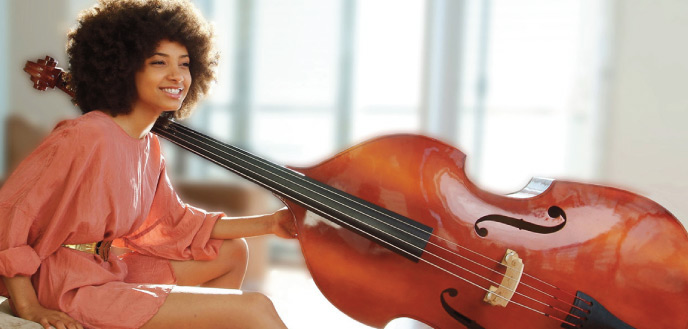 A master class with Esperanza Spalding, an Online Pacemaker award for The Occidental Weekly, and a reprieve on sharing your personal user data online
Esperanza Spalding, the four-time Grammy-winning musician and singer, is coming to Occidental in February as the 2018 Hume Fellow in the Performing Arts. On February 2, following an invitation-only master class for students, Spalding will give a 7:30 p.m. concert in Thorne Hall that is free and open to the public. (Visit tiny.cc/esperanza-at-oxy for ticket information.) Spalding, above, took home the Grammy for Best New Artist in 2011, the first jazz artist in history to win that coveted category.
The Occidental Weekly was presented with the Associated Collegiate Press' 2017 Online Pacemaker award, marking the second time in three years that the Weekly has brought home top honors in online college journalism, and its third Pacemaker award overall since 2012. Occidental was the only small liberal arts college among 14 winners, including online student papers at UCLA, the University of Michigan, the University of Minnesota, Syracuse, and Penn State.
Giving up personal user data online does not greatly improve the quality of internet search results, according to a recent study by Oxy associate professor of economics Lesley Chiou and Catherine Tucker of MIT. Their working paper, published by the National Bureau of Economic Research, looked at whether the accuracy of searches changed when search engines such as Yahoo and Bing were unable to store user data such as IP ­addresses. The researchers found "little ­empirical evidence" to suggest that it does. Their conclusion? Policymakers should take into account that tech firms really don't need all of that personal user data—and you don't need to give up your online privacy to successfully surf the web.