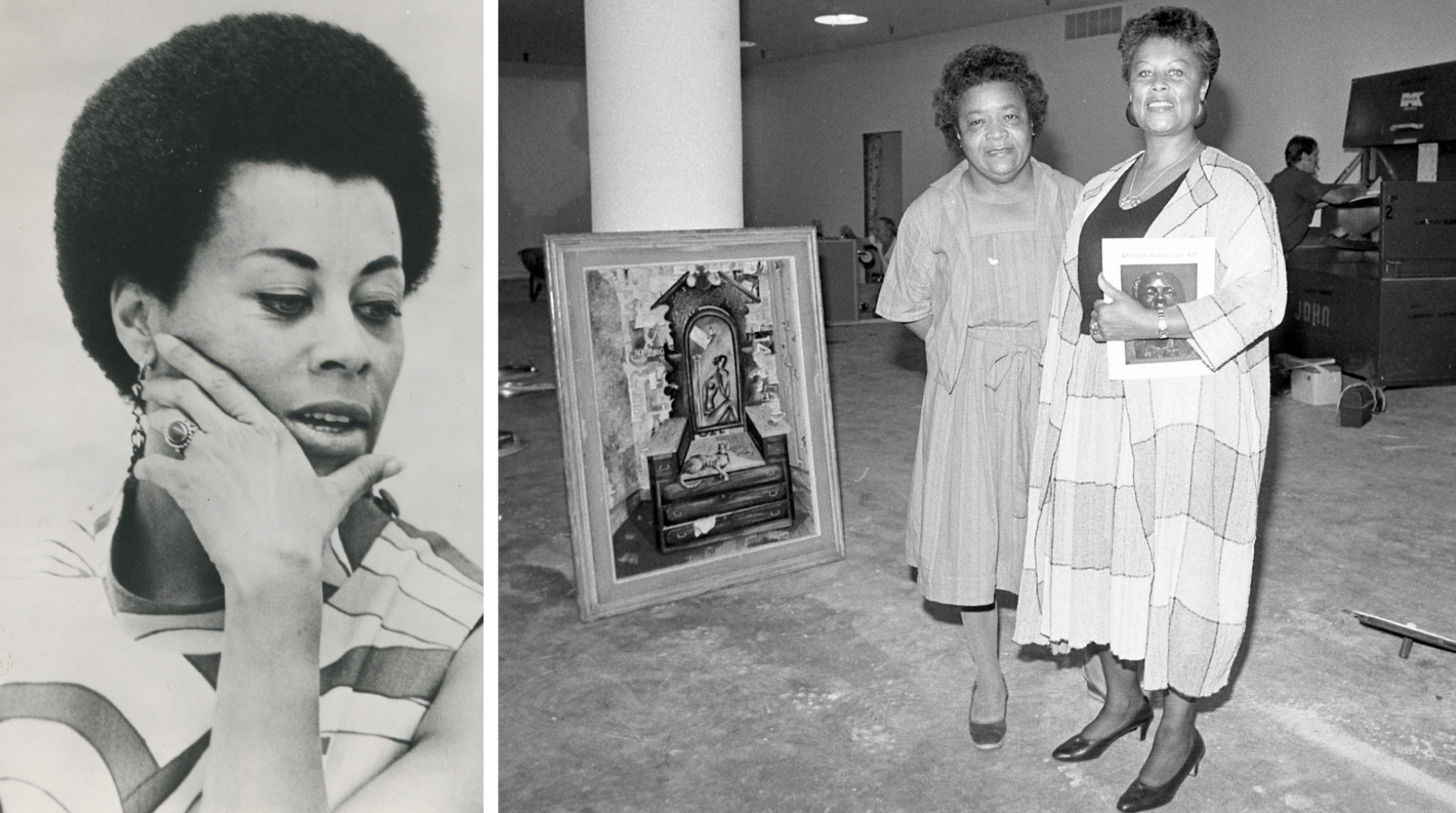 Professor Mary Jane Hewitt created a foundation for multicultural education at Occidental—and an anonymous gift recognizes her lasting influence
An anonymous $500,000 gift will permanently endow the Mary Jane Hewitt Department Chair in Black Studies, honoring the influential legacy of the first Black woman to serve as a tenured faculty member at Occidental.

The gift, which will generate an estimated $25,000 annually, comes as the Black studies program is transitioning to departmental status. President Harry J. Elam, Jr. has authorized the hiring of three new tenure-track faculty in Black studies, more than doubling the number of full-time faculty in the department. These searches will take place during the 2021-22 academic year.

"The timing of this gift couldn't be more fortuitous," Elam says of the College's third endowed departmental chair. "This remarkable act of generosity will not only play a critical role in supporting Black studies at Occidental but will also provide an overdue recognition for a pioneering member of the Oxy faculty."

"I'm excited about all the ways that this endowed chair will help us to deepen our support for Black studies students and faculty," says Erica Ball, current Black studies chair and professor of history and Black studies, who will be the first Hewitt Department Chair. "Professor Hewitt was such an important figure—both on this campus and in the city of Los Angeles. It gives me great pleasure to know that Mary Jane Hewitt's legacy as a professor, a scholar, and an activist will be permanently honored by the College."


A beloved teacher who profoundly influenced a generation of Oxy students, Hewitt taught at Oxy from 1968 to 1978. A nationally recognized scholar and advocate, she made vital contributions to Oxy's curriculum, serving as American studies chair and as the founding head of a campus committee on multicultural education. For the first time ever, she offered Oxy students the opportunity to take courses such as The Black American, Afro-American Literature, and History of the Caribbean through Literature.

"We had demonstrated and sat in and requested Black inclusion in the curriculum, in particular a Black literature class, so to take that class from Dr. Hewitt was a very special academic experience for me," remembers Alice Duff '69. "To have the class, to have it taught, and for it to be such an excellent class … you want it to be wonderful and it was!"

Despite having received tenure at Occidental in 1977, Hewitt was denied a promotion from assistant to associate professor three times. In 1978, following the third time, she resigned—a result that generated campuswide criticism of the College. Hewitt's departure sparked important conversations about Occidental's approach to racial matters in hiring and student enrollment, and ultimately led to more efforts to diversify the campus. 

After leaving Oxy, Hewitt went on to become the director of Los Angeles' Museum of African American Art, which was founded in 1976 by artist and art historian Samella Sanders Lewis. Hewitt died in 2017.


Actor and playwright Roger Guenveur Smith '77, who remained friends with Hewitt over the years, vividly remembers walking into class in Morrison Lounge one week and finding Hewitt "holding court with Maya Angelou and Roscoe Lee Browne, who recited a Derek Walcott soliloquy, with James Baldwin sitting in the corner smoking. It was an unforgettable moment, for it showed me there was a life in the arts and it was worth living."

After years of advocating for some kind of recognition for Hewitt's historic role, the endowed chair is "absolutely appropriate," Smith says. "The great thing about it is it will benefit so many people for years to come, entirely keeping with the tradition of her service."
Top left photo: Mary Jane Hewitt at Occidental in 1974 (courtesy Occidental College Special Collections). Top right: Hewitt with Museum of African American Art in Los Angeles founder Samella Lewis, left, during the construction of a permanent museum in 1984 (courtesy Los Angeles Times Photographic Archive, Library Special Collections, Charles E. Young Research Library, UCLA).