Submitted by kwall_admin on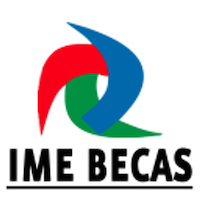 For the sixth consecutive year, Occidental College students have received IME Becas grants, sponsored by the Institute for Mexicans Abroad (IME) and the Consulate General of Mexico in Los Angeles. 
The 2018-19 recipients of the $3,000 scholarships intended for Mexican and Mexican-origin students are Janeth Aparicio '20, an art and art history major from Los Angeles; Melissa Morales '19, a Spanish studies and diplomacy and world affairs major from Wadsworth, Illinois; and Dalia Quezada '20, an urban and environmental policy major from Alameda.
Art student Aparicio received funding from Oxy Arts for a photography project and exhibition that explored lighting in photography for people of color. She also was awarded a grant from Occidental's Undergraduate Research Center to continue her research of urban borderlands and bodies in South Central Los Angeles, a project that will culminate in her senior thesis art show. She has worked with the College's Neighborhood Partnership Program, helping high school students with their college applications. Outside of Occidental, she interned at 356 Mission, a large art gallery in Los Angeles.
Morales' interests lie within international relations, primarily in Latin America, and Spanish literature. She is particularly excited about an opportunity she had to study abroad for a month in Spain with classmates from an Oxy course called "Latin American Writers in Spain." On campus, she co-created and serves as co-president of Latinx Student Union, and is a member of Dance Production. She also serves as the tour coordinator for the Neighborhood Partnership Program at Oxy.
Quezada volunteers with School on Wheels, a nonprofit that provides tutoring for kids living in homeless shelters and in the foster-care system. She also serves as a student dialogue facilitator for the Neighborhood Partnership Program, leading discussions on topics of social justice with high school students of color in the L.A. Unified School District. Last January, she was invited to attend the Northwestern University Conference on Human Rights as a student delegate. Two summers ago, she interned at the Center for Empowering Refugees and Immigrants, a nonprofit in Oakland.
This year, she will be interning at the Coalition for Humane Immigrant Rights of Los Angeles and hopes to study abroad in the spring in Nicaragua. "My grandparents arrived in the United States with elementary-school educations. It is because of their sacrifices, and the financial support of Oxy and grants such as the IME Becas scholarship, that their granddaughter is able to pursue an education at Oxy. I'm very proud of this, and incredibly grateful and honored to receive this grant," she says. "I want to help uplift and empower my family and other members of the Latinx community, especially immigrants."
IME Becas grants are awarded on the strength of recipients' academic records; previously demonstrated leadership ability as evidenced by campus and community engagement, public service and contributing to the welfare of others; and seriousness of purpose with ambition and aspiration to make a positive difference in local, regional or national communities.
Including this year's $9,000 grant, since 2012, 14 Occidental students have received a total of $60,230 in IME Becas funds.