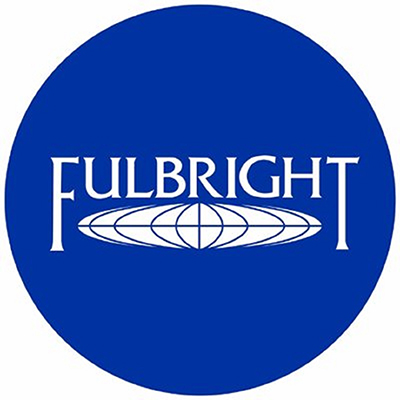 Nine Occidental College students and alumni have won prestigious Fulbright scholarships to work and study abroad.
The nine are among 43 Occidental students and alumni who have won Fulbrights since 2003, a record that makes Occidental one of the country's top producers of Fulbright Scholars.
Alison Caditz '11, a Spanish and English and comparative literary studies double major from Mercer Island, Wash., has received an English Teaching Assistantship in Argentina. Trevor Fay '09, an American studies major from Pasadena, will teach English in Brazil, as will Vasti Mejia '11, a politics major from Riverside. Urban and environmental policy major Chandrika Francis '10 from Oakland and diplomacy and world affairs major Ana Chamberlain '10 from Santa Fe, N.M., will travel to Spain to teach English. 
Diplomacy and world affairs major Julia Bleckner '10 from Oakland will be researching the creation of all-female peacekeeping units as a deterrent to sexual exploitation and abuse by U.N. peacekeepers in Bangladesh. Katherine Allen '10, a critical theory and social justice major from Exeter, Pa., will do research in Argentina, where she will examine queer subjectivity and the interactive treatment of gay youth and their families.
Michele Kanemori '11, a biochemistry major from Wahiawa, Hawaii, has received a research grant to study the mechanism of stem cell fusion in vitro in Japan. She called winning the Fulbright "a dream come true." Marzieh Goudarzi '11, a diplomacy and world affairs major from Los Angeles, will undertake research in Jordan. 
The nine will join more than 1,500 U.S. citizens who will travel abroad for the 2011-2012 academic year through the Fulbright U.S. Student Program. It is one of the largest groups of Occidental Fulbright winners ever, second only to the 10 selected in in 2008.
"I feel incredibly lucky to get to spend the next year living and traveling abroad as I continue my career in a field that I am passionate about," Bleckner said. 
"After a few obligatory jumps and screams I called my mom and some friends," said Francis of receiving her Fulbright notification. "There are so many new experiences and connections ahead of me, and I'm grateful to have the opportunity to enjoy them."
The Fulbright program, which covers travel, education, and living expenses, was established in 1946 under legislation introduced by Sen. J. William Fulbright of Arkansas. The program operates in more than 155 countries worldwide.
Founded in 1887, Occidental is one of the oldest liberal arts colleges on the West Coast. Since winning its first Rhodes Scholarship in 1907, the college has consistently won national and international recognition for academic achievement and its global orientation. Scores of Occidental alumni are currently serving in the Foreign Service, with international NGOs, and as international entrepreneurs.