Submitted by kwall_admin on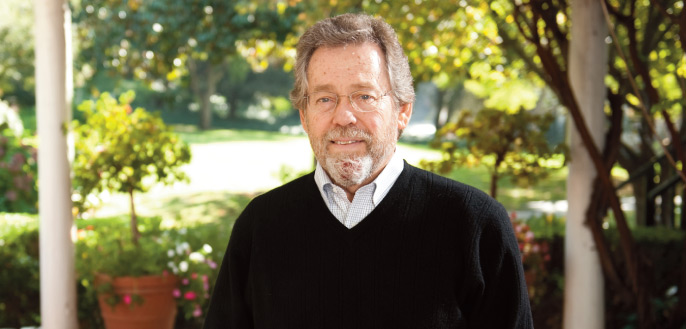 Bill Tingley, who transformed Occidental College's admission and financial aid programs as the climax of a distinguished 43-year career, passed away July 27. He was 71.
Tingley, who retired as Oxy's vice president for admission and financial aid almost three years ago, was recruited in 1997 by then-President John Slaughter to turn around a program that had seen applications drop 30 percent over the previous five years. Tingley did just that: over the next 12 years, applications increased 222 percent; selectivity and the quality of admitted students increased dramatically; and Oxy maintained an unwavering commitment to diversity, whether geographic, ethnic, or socio-economic.
"Bill's contributions to Oxy extend throughout the College: in the financial stability we have enjoyed for the past several years, in the improvement in student retention and graduation rates, and in the many successes of our athletic program," President Jonathan Veitch said at the time of Tingley's retirement.  One of Tingley's proudest accomplishments was the staff he assembled that remains in place today, a group he called "one of the most outstanding admission and financial aid staffs in the country." In recognition of his impact on the College, he was one of two inaugural recipients of Occidental's Presidential Medal for Distinguished Service in May 2010.
Tingley's career in admission and financial aid spanned four decades at many of the country's top colleges and universities. A graduate of UC Davis, where he earned his undergraduate and master's degrees in political science, he served as a first lieutenant in Army intelligence during the Vietnam War. He was awarded a Bronze Star for meritorious service.
He began his professional career as director of financial aid at UC Santa Cruz, served as director of admission at Whitman College for 16 years, spent 10 years as associate dean of admission at Stanford, and was vice president for admission and financial aid at Pitzer when Slaughter lured him to Occidental.
"I had followed Oxy all my career, so I had tremendous respect for the place. But I also saw that it was facing tremendous challenges," Tingley said in a 2010 interview. "I felt this would be an opportunity for me to bring everything that I had learned in my other positions to bear to try to help Occidental reach its full potential." (Tingley's Oxy ties date back to 1949, when as an 8-year-old boy he watched Occidental's come-from-behind victory over Colorado A&M in the Raisin Bowl.)
He is survived by his wife of 47 years, Sally, and children Steve, John, and Kassie '02. Plans for a memorial service haven't been finalized.