Submitted by kwall_admin on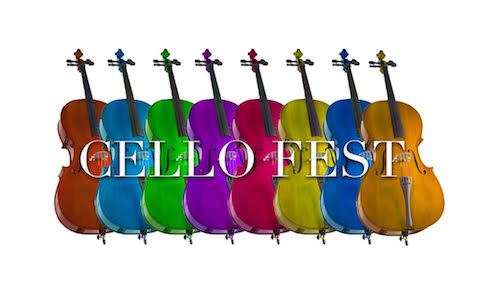 Start with the romantic rhythms of the Argentinian tango. Mix in the classical sounds of Bach. Add a dash of flamenco. Then throw caution to the wind by stirring in not one, two, or three, but eight virtuoso cellists. And voilà! Prepare yourself for CelloFest, an evening of music April 5 in Occidental College's Herrick Interfaith Center that reaches across eras and cultures.
The free, 7:30 p.m. concert with its unusual combination of duos, quartets and a tour de force finale featuring all eight cellists will include works for multiple cellos and transcriptions of well-known compositions by J. S. Bach, Piazolla, Villa-Lobos and others. Featured in the free concert will be Robert deMaine, Barry Gold, Dahae Kim, Ronald Leonard, Jason Lippmann, Peter Myers, Joy Song and Gloria Lum.
The inspiration for this unusual project came from Lum, just back from touring Europe with the Los Angeles Philharmonic. "I wanted to create a program that celebrates the virtuosity and versatility of the cello outside of the structure of the orchestral setting. And I wanted to be sure to have some fun," said Lum, who teaches cello at Occidental. "I asked seven colleagues I know through the Philharmonic to tell me what compositions they are passionate about playing. Then I asked if they would be willing to share those personal passions in a free concert for the public. They all said yes."
"CelloFest is an excellent example of Occidental's commitment to a vibrant music program," said Prof. David Kasunic, Music Department chair. "We are eager to follow the wonderful lead of our cello instructor Gloria Lum in making Occidental a place that takes full advantage of Los Angeles' musical talent. CelloFest is just such an event, which we are able to offer free to the public, thanks to the Benjamin H. Culley Fund."