Submitted by kwall_admin on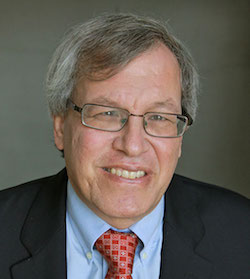 UC Irvine Law School Dean and renowned constitutional scholar Erwin Chemerinsky will review key recent decisions of the U.S. Supreme Court in a lecture in Occidental College's Choi Auditorium on Tuesday, Nov. 24 at 3:30 p.m. 
The lecture will be followed by a 5:30 p.m. signing in the Global Forum in Johnson Hall of Chemerinsky's critically acclaimed book, The Case Against the Supreme Court, which argues that the country's highest court has been far more likely to uphold government abuses of power than to stop them. Copies will be available for purchase.
As Professor Thalia González, the organizer of Occidental's Constitutional Law Speakers Series noted, "It is truly an honor for the Politics Department to host a lecture by Dean Chemerinsky. Not only is he a preeminent scholar of constitutional law, but a tireless advocate for justice." 
Chemerinsky is the founding dean, Distinguished Professor of Law, and Raymond Pryke Professor of First Amendment Law at the UC Irvine School of Law. He has studied, taught, and practiced constitutional law for 30 years and has argued before the Supreme Court. Last year National Jurist magazine named him as the most influential person in legal education in the United States.
He came to UC Irvine from Duke Law School for four years, where he taught for four years and was the recipient of the Duke University Scholar-Teacher of the Year Award. Previously, he taught for 21 years at the USC School of Law. Chemerinsky has also taught at UCLA School of Law and DePaul University College of Law.
The author of eight books and more than 200 articles in top law reviews, the New York Times has called him "One of the shining lights of legal academia." His areas of expertise are constitutional law, federal practice, civil rights and civil liberties, and appellate litigation.
He writes a weekly column for the Orange County Register, monthly columns for the ABA Journal and the Daily Journal, and frequent op-eds in newspapers across the country. Chemerinsky holds a law degree from Harvard Law School and a bachelor's degree from Northwestern University.
Chemerinsky's lecture is the final lecture in the fall Constitutional Law Speakers Series, hosted by the Politics Department Anderson Fund.