Submitted by kwall_admin on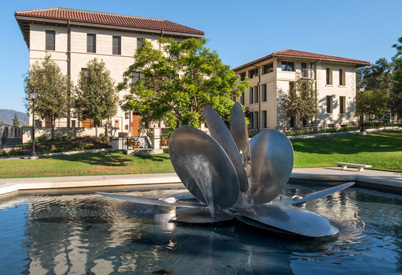 Three Occidental College seniors and one recent alumna have been named Coro Fellows -- the largest number of Oxy participants in the national public affairs leadership training program ever in a single year.
And that's just the start. With four alternates waiting to hear between now and September if they also might be selected, the number could grow.
"All seven seniors who applied to Coro became finalists – that's also a first," said Sue Pramov, director of national awards. "Oxy's total of four fellows means that we have produced at least 7 percent of this year's Coro class – not bad for a liberal arts college of 2,100 students."
The Coro Fellows Program in Public Affairs is a full-time, 9-month, graduate-level leadership-training program that prepares individuals for effective and ethical leadership in public affairs. Sixty fellows are chosen nationally each year through a highly competitive selection process, including a day-long assessment at each center's city (Los Angeles, New York, Pittsburgh, San Francisco, and St. Louis).
Named 2014 Coro Fellows were Greg Earnest '14, an urban and environmental policy major from Elk Grove, who will be posted in San Francisco; Jordan Dias '14, a politics major from Sylmar, who will be posted in Los Angeles; Estrella Lucero '14, an urban and environmental policy major from Albuquerque, N.M., who also will be serving Los Angeles; and Jennifer Pope '08, who majored in art history and the visual arts.
Each will take part in internships paired with lectures, seminars, and individual and group projects throughout the duration of the fellowship. They will rotate through various organizations that influence and shape public interest. Their participation will include political campaigns, business offices, community centers, and government offices. The work performed will vary as much as the placements themselves.
This year's alternates are Danielle Lyons '14, an urban and environmental policy major from Lake Forest Park, Wash.; Hannah Mandel '14, an English major from Encino; Manna Selassie '14, a diplomacy and world affairs major from Trenton, N.J.; and Lila Singer-Berk '14, an urban and environmental policy major from Canton, Mass.
The goal of the Coro program is to introduce participants to all aspects of the public affairs arena, preparing them to translate their ideals into action for improving their own communities and beyond. Coro Fellows gain hands-on project experience; an understanding of complex public issues; leadership skills; the political acumen to get things done; and extensive personal and professional networks. 
Oxy advisor for the Coro program is Valerie Savior '85, director of the Career Development Center.