Submitted by kwall_admin on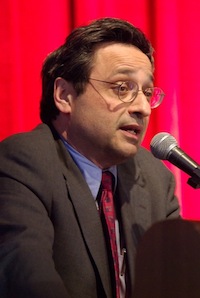 Scholar and social critic Andrew H. Delbanco, author of the widely praised new book, College: What It Was, Is, and Should Be, will deliver the Commencement address at Occidental College on May 19.
Named "America's Best Social Critic" by Time in 2001, Delbanco is director of the American studies department and the Julian Clarence Levi Professor in the Humanities at Columbia University.
In College, Delbanco delivers an eloquent argument in favor of a traditional liberal arts education, but warns that it is becoming a privilege reserved for the children of the affluent. Delbanco traces the historic development of college education in the United States to argue that making it available to as many young people as possible remains central to America's democratic promise.
A graduate of Harvard, where he received his Ph.D., Delbanco joined the Columbia faculty in 1985. His essays appear regularly in the New York Review of Books, The New Republic and other journals on topics ranging from American literary and religious history to contemporary issues in higher education. Delbanco's books include The Puritan Ordeal (1989) and Melville: His World and Work (2005), which received the Lionel Trilling Award at Columbia.
Joining Delbanco in receiving honorary degrees will be three distinguished Oxy alumni: David Burcham '73, president of Loyola Marymount University; Sarah Newhall '70, former president and CEO of Pact Inc., a nonprofit global development organization based in Washington, D.C., and current interim CEO of Planned Parenthood Columbia Willamette in Portland, Ore.; and Soroosh Shambayati '86, managing director and co-head of global markets for Renaissance Capital.