Submitted by kwall_admin on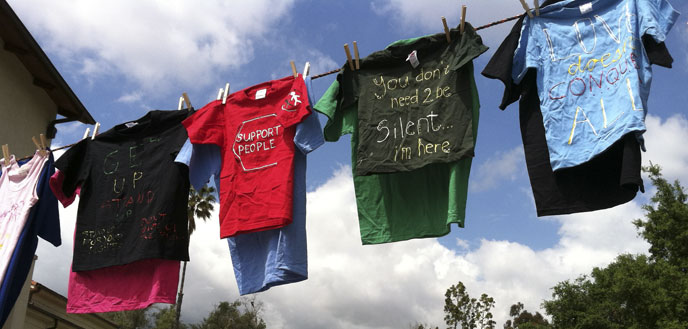 The U.S. Department of Education's Office for Civil Rights has notified Occidental that it will look into a complaint filed last month by 37 current and former Oxy students alleging the College failed to properly handle sexual assault cases over the past two years.
"Our entire college community is determined to get this right," said director of communications Jim Tranquada. "We have already assembled some of the country's top experts and, based on their advice, taken a series of actions that will put Oxy at the forefront of addressing these issues. We also will work with the Department of Education to ensure that our college has in place the best practices to address an issue that is critically important to colleges all across the country."
In addition to releasing a six-page letter containing a series of interim recommendations from experts Gina Smith and Leslie Gomez, on May 1 Occidental President Jonathan Veitch outlined a series of immediate, concrete steps that the College is taking to improve Oxy's approach to sexual assault.
Those actions include the creation of a new, independent Title IX coordinator position that reports directly to the president, the hiring of a new survivor advocate, and a complete revision of Occidental's sexual misconduct policies and procedures to be completed by August.
"Work on this issue is too important to delay, and with Commencement less than three weeks away it is vital not to lose our momentum," Veitch said in his May 1 message. "We will continue to press on with our work through the summer months."