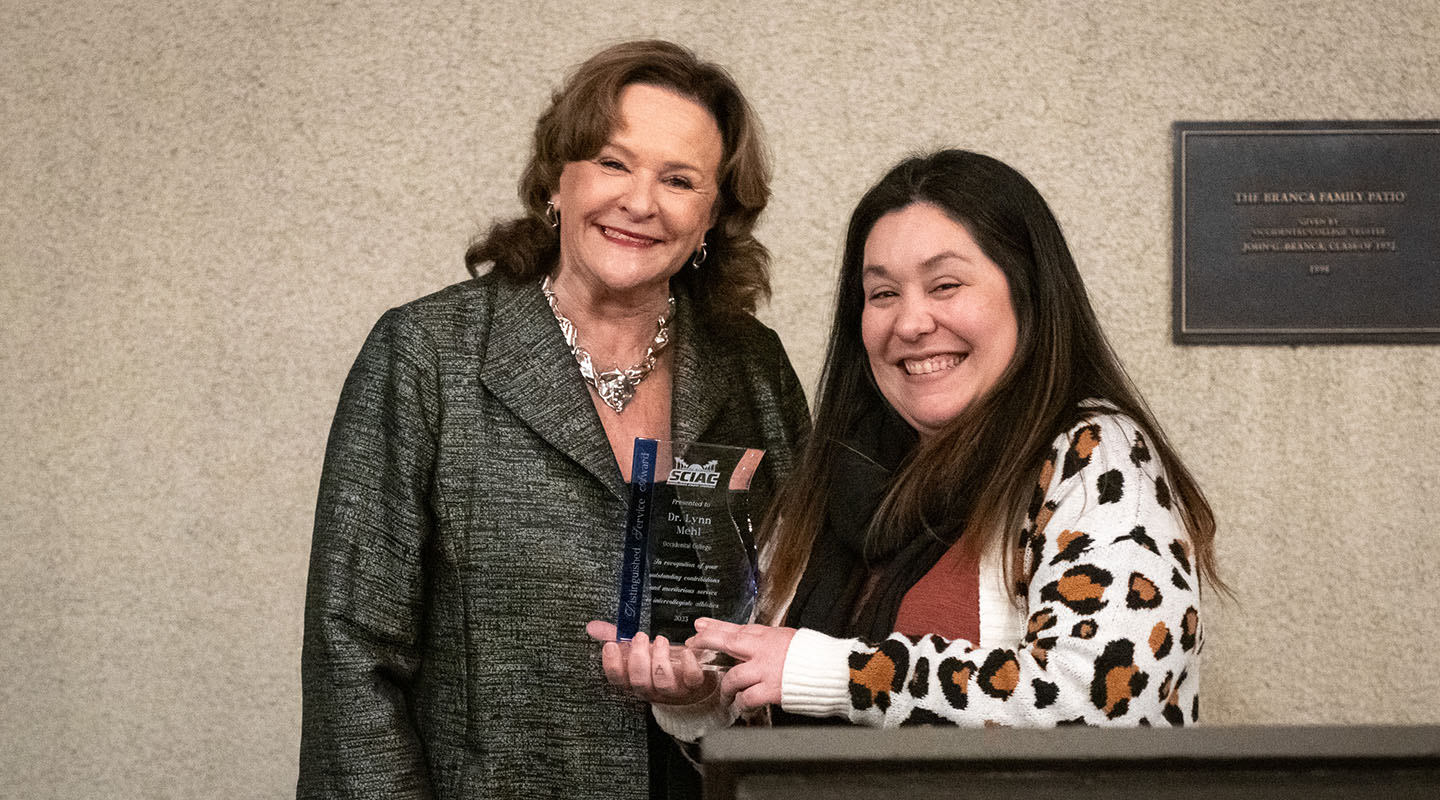 The Southern California Intercollegiate Athletic Conference honored Occidental's Lynn Mehl with the Distinguished Service Award for 2022 at a March 16 ceremony.
Mehl, Professor Emerita of Kinesiology and Psychology, is the third recipient with ties to Oxy and the institution's first female to earn the honor since its inception, joining Grant Dunlap in 1993 and Richard Gilman in 1988.
In 1985, the Southern California Intercollegiate Athletic Conference created the Distinguished Service Award (DSA) to recognize an individual who has prompted collegiate athletics and the concept of the student-athlete as a coach, administrator, or long-term member of the conference and/or otherwise been involved with servicing college athletics on campus. The award may be given to nominees who have retired or resigned from athletics administration and who have rendered such meritorious service to intercollegiate athletics as may seem sufficient to entitle them to this honor.
Mehl served Oxy and the SCIAC in many roles, including as Faculty Athletic Representative and conference FAR Committee chair, a NCAA Faculty Athletic Representative Association member, Director of Athletics and Head Coach for women's tennis, notably leading the Tigers to the first Division III national championship in the sport in 1982, two runner-up finishes and two third places in a six-year span. The team was inducted to the Oxy Hall of Fame and Mehl was named Wilson-ITCA "Coach of the Year-Division III" in 1983.
As Oxy A.D., she was responsible for the management of 18 intercollegiate sports as well as administering the intramurals, recreation and physical education programs. She served on the NCAA Committee on Committees for four years after her 10 years coaching tennis, during which she also served on the NCAA Tennis Committee.
"Lynn embodies Occidental Athletics," Director of Athletics Shanda Ness said. "For well over four decades she has been a valued member and representative of our college and athletic department. We are endlessly thankful for all that she has done for Oxy Athletics."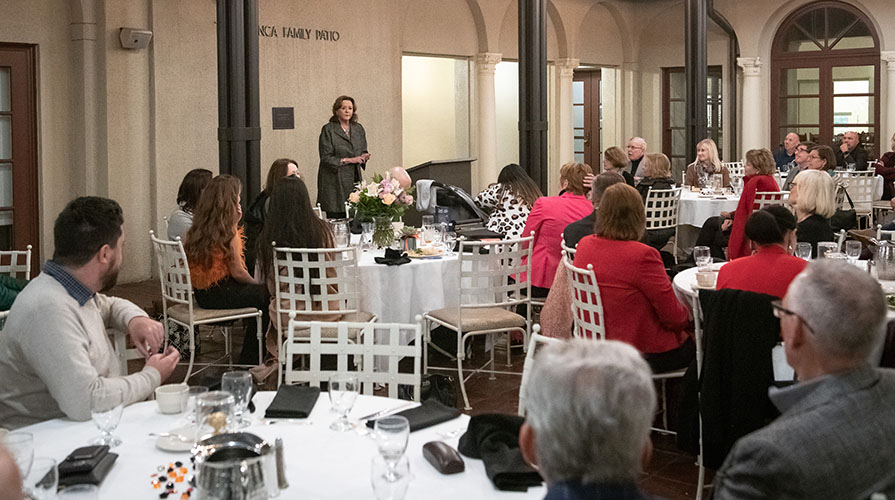 After receiving her bachelor's, master's and doctorate from the University of Southern California, Mehl assumed a joint appointment in the Psychology and Kinesiology (which she chaired on four occasions) departments at Oxy where she taught courses such as Sport and Exercise Psychology, Developmental Motor Behavior and Senior Seminar over the course of 45 years. Her research interests have included psychosocial factors influencing children's motor development and play preferences. She was also a Postdoctoral Fellow at UCLA.
Mehl has been acknowledged with various other awards over her distinguished career. She was recognized as an Outstanding Young Woman of America in 1986, commended for her Significant Contribution to Women's Sports by the Women's Sports Foundation and earned a Research Award for the Western Society for Physical Education of College Women. She remains a member of the American Association of University Women, of which she has been a member since 1985, as well as the American Kinesiology Association. Mehl also is a second-degree black belt in Shotokan karate and serves on the Board of Directors for the International Karate Association. She has performed various roles on review boards for gender equity, NCAA Division I enhancement, Division III affiliation and several athletics/physical education program reviews while also serving on the Rose Bowl Master Plan Task Force and the World Cup community activities.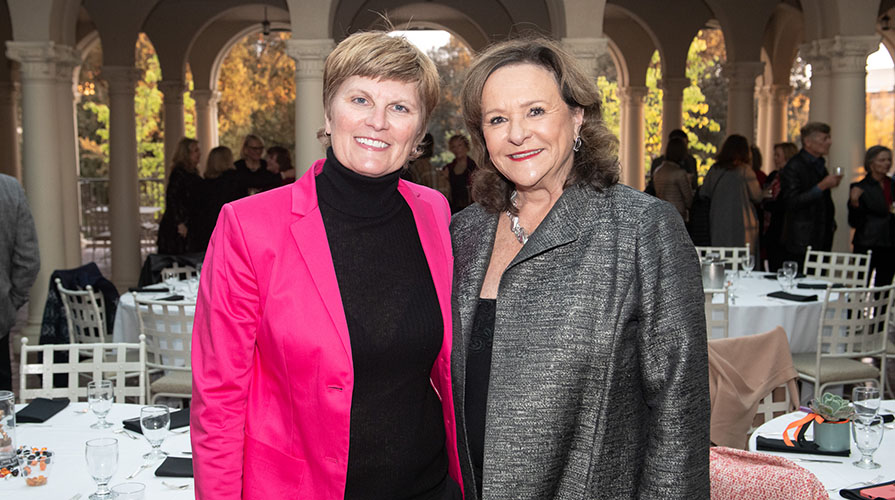 Top image: Dr. Lynn Mehl, left, and Cori Vallembois, assistant director of operations, Athletics.