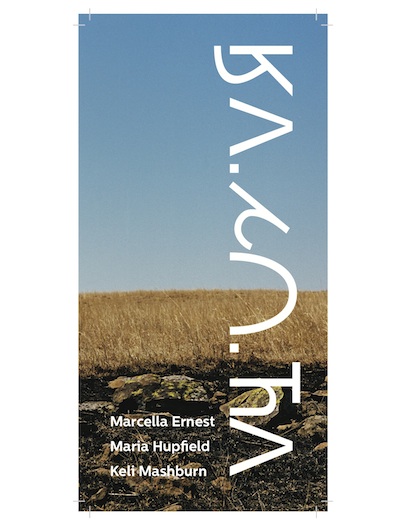 Occidental College's Nancy Marie Mithlo will curate Ga ni tha, an exhibit featuring works by Indigenous artists Marcella Ernest, Maria Hupfield and Keli Mashburn at the 2015 Venice Biennale May 6-11.
This is the eighth Biennale, the renowned international art exhibition, for which Mithlo, a Native American arts and culture expert who holds a joint appointment at Occidental and the Autry National Center, has curated an exhibit of Indigenous art.
"The platform we provide in Venice is something of a workshop that enables artists to experience the Biennale, enhance their artistic practice, and carry the message of self-determination to an international audience," says Mithlo, an associate professor of art history and visual arts and former director of the Native American Arts Alliance.
Artists Marcella Ernest, an Ojibwe interdisciplinary artist known for her experimental films and video performances and Keli Mashburn, an Osage who uses experimental techniques to produce black and white photographic prints, will present the collaborative photography and film project Ga ni tha. They call the piece "a performance of sound that weaves language, song, prayer and land."
Brooklyn-based performance artist Maria Hupfield, an Anishinaabe band member of Canada's Wasauksing First Nation, will present the work Jiimaan, a 20-minute performance with a 15-foot, hand-made industrial felt canoe. "The canoe embodies balance, relates physically to place, recalls old memories and forges new ones," says Hupfield.
The exhibit at the We Crociferi Youth Factory & Accommodation also will feature Native Hawaiian (Kanaka 'Oiwi) visiting artists Kaili Chun and Kapulani Landgraf's presentation of Ku Makua.
Two Occidental students will be traveling with Mithlo to the Biennale. Sarah Tamashiro '15, an art history and visual arts major from Honolulu, will be working with Chun and Landgraf on a comparison between island cultures of Hawai'i and Venice. Sam Wylie '15, a group language and art history and visual arts double major from Lakeside, Ariz., will be working in the Canadian Pavilion.
Ga ni tha is made possible by support from the Native Arts and Cultures Foundation, the Osage Nation Foundation, the Canada Council for the Arts, the Autry National Center and Occidental College.