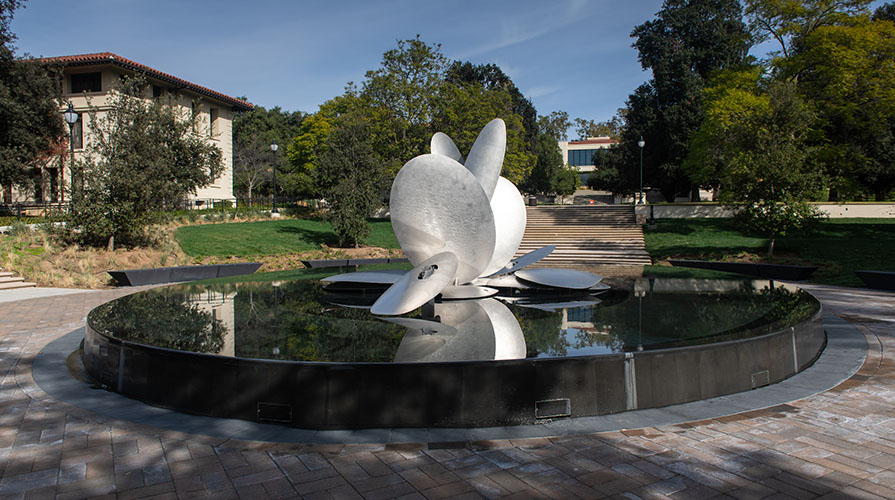 Occidental's iconic Gilman Fountain at the main entrance to campus has been redesigned and restored for future generations to admire and enjoy.
The redesigned plaza surrounding the Lucille Gilman Fountain at the main entrance to campus features a new fountain in a new setting designed by VAI Van Atta Associates of Santa Barbara. Built around the fully restored kinetic sculpture created by Art Professor George Baker '58 and installed in 1979, the fountain is named in memory of Lucille Gilman, wife of Richard C. Gilman, Occidental's 10th president, who endeared herself to generations of students with her warmth and hospitality. The work on the campus landmark, which took 12 months to complete, was generously funded by an anonymous Oxy donor. Photos by Marc Campos.
Scroll down for video content related to the fountain.