Submitted by kwall_admin on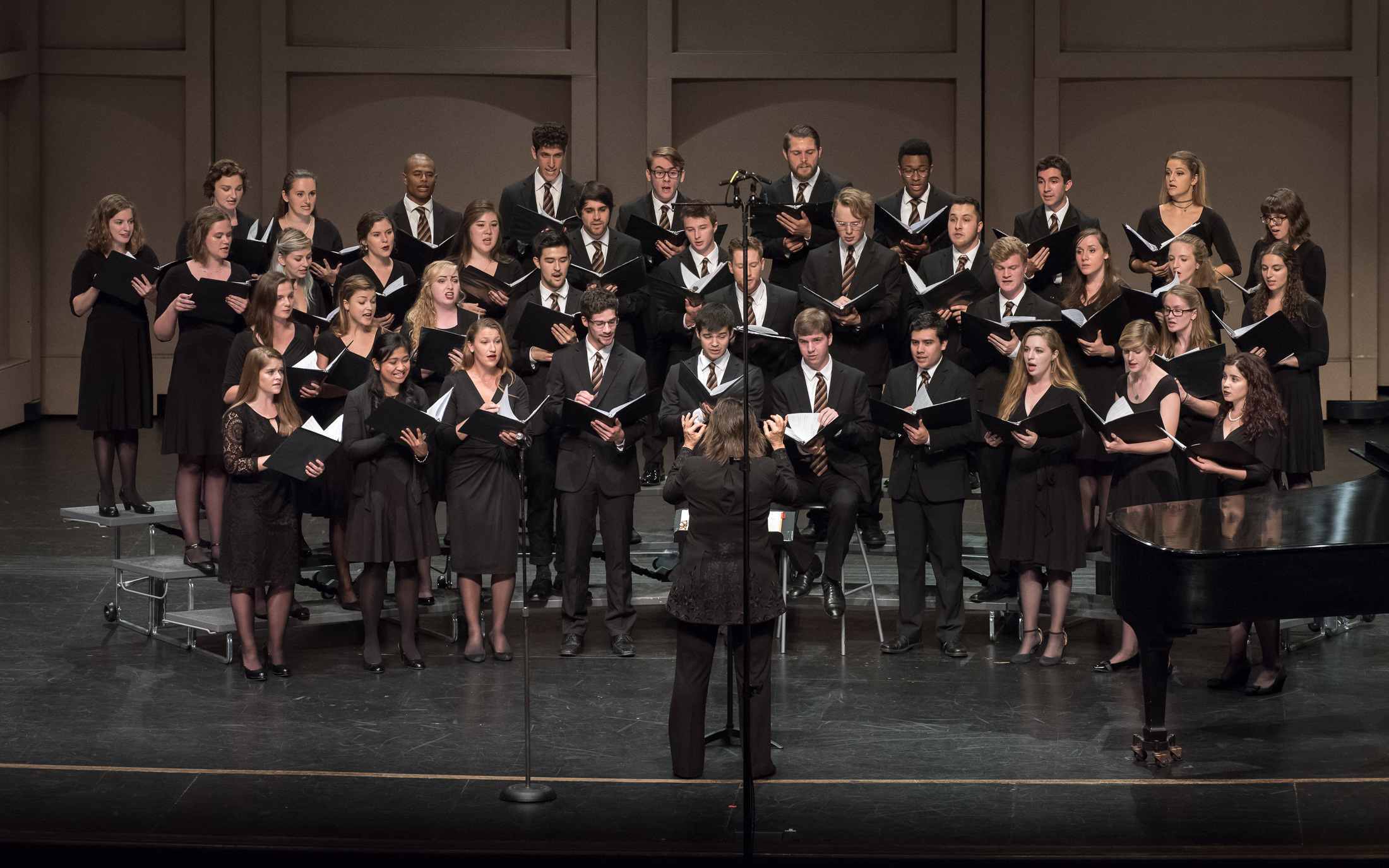 The Occidental College Glee Club will tour the Pacific Northwest January 13-19, performing its wide-ranging repertoire of classical and contemporary choral music in Eugene, Portland, Seattle and Bellevue.
The 45-member glee club, directed by Desiree La Vertu, will perform the soaring glories of Anton Bruckner, Heinrich Schütz, Claude Debussy, G.F. Handel, and Ivan Hrusovsky, plus traditional songs from India, Latin America, and the United States.  Each concert is free and open to the public.
The Occidental Glee Club has a long and venerable history. The group made its first appearance Oct. 26, 1906, when it sang at the inauguration of College President John Willis Baer. Among the eight charter members was Clarence Spaulding 1907, Occidental's first Rhodes scholar.
Representing majors from history to physics, club members commit a considerable amount of time to their music: one hour of rehearsal per week for women and men separately, 3.5 hours combined rehearsal per week, as well as performances, touring, and competitions.
Touring is an important part of the Glee Club tradition. Initially limited to dates in Southern California, for the past 75 years the group has toured different parts of the country as well as abroad.
For more information about the Glee Club tour, email lavertu@oxy.edu.
Occidental College Glee Club Winter Tour 2017
Friday, January 13, 2017
7 p.m.
First United Methodist Church, Eugene
1376 Olive St., Eugene, OR 97401
Sunday, January 15
4 p.m.
The First United Methodist Church of Portland
1838 SW Jefferson St., Portland, OR 97201
Alumni Reception to follow
Wednesday, January 18
7:30 p.m.
St. Pauls Episcopal Church
15 West Roy St., Seattle 98109
Thursday, January 19
7:30 p.m.
First Congregational Church
11061 NE 2nd St., Bellevue, WA 98004
Alumni Reception to follow