Submitted by kwall_admin on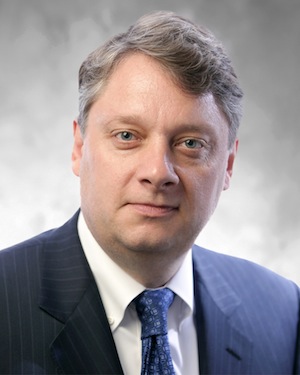 What can you do with a liberal arts degree? If you're Daniel Ivascyn '91, you become group chief investment officer of Pacific Investment Management Co. (PIMCO), one of the world's largest and most influential investment firms.
The selection of the Oxy economics major was announced Monday, nine months after Ivascyn—managing director of the PIMCO's Newport Beach office—was named one of six deputy chief investment officers.
As head of the $38-billion Pimco Income Fund, Ivascyn has beaten 99 percent of his peers over the last three and five years, according to Bloomberg. In January, Morningstar Inc. named Ivascyn and fund co-manager Alfred Murata U.S. fixed income managers of the year for 2013.
Scott Simon, who worked with Ivanscyn at PIMCO for 13 years before retiring in 2013, described Ivascyn as a great investor in an interview with Bloomberg Businessweek. "His understanding of value and risk-reward is the best I have ever seen," Simon said. "He's genuinely modest and not power hungry. His real interest lies in building businesses and investing."
"It has been pretty clear for a while that Dan is part of the next generation of leadership at Pimco," Michael Rosen, CIO at Angeles Investment Advisors LLC, a Santa Monica-based consultant to institutions, told Bloomberg. "He has done well and he's a good guy."
PIMCO's performance looms large because its flagship Total Return Fund is a staple in millions of Americans' 401(k) retirement accounts.
Prior to joining PIMCO in 1998, Ivanscyn worked at Bear Stearns in the asset-backed securities group, as well as T. Rowe Price and Fidelity Investments. He has 23 years of investment experience and holds an MBA in analytic finance from the University of Chicago Graduate School of Business.