Submitted by kwall_admin on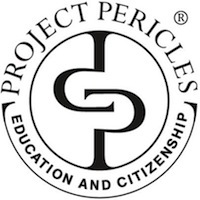 Two Occidental College students have been named as finalists in the Project Pericles "Debating for Democracy Letters to an Elected Official" competition. 
Adrian Adams '17 and Karen Romero '16's submission was chosen from among more than 60 letters from other schools. (The other four finalists are from Bates College, Carleton College, Macalester College and Rhodes College.)
Finalists will attend a two-day Debating for Democracy conference in New York in March hosted by the New School and present their ideas for addressing some of the most important public policy issues facing the United States. This year, the panel of former government officials includes Sen. Harris Wofford (D-Pa.); Rep. Thomas Downey (D-N.Y.) and the Hon. Edwina Richardson-Mendelson.
Adams and Romero's entry was titled "A Letter to Senate President Pro Tempore Kevin de León (D-CA) in Support of an Amendment to SB 862 to Earmark Ongoing Cap and Trade Funds for Affordable Housing and Sustainable Communities (AHSC)."
"This is a tremendous accomplishment for Adrian and Karen as well as for the College. The competition is extremely competitive," says Occidental's Assistant Dean for Community Engagement Ella Turenne. "I am proud to have worked with these students alongside Sue Pramov, assistant director of national awards, on this project. Community engagement is one of the pillars of the College, and it's exciting that they will get to turn their idea to action."
At the legislative hearing on March 19, one of the college teams will be selected as the winner and will receive a $3,000 award to develop an advocacy campaign related to the issue they wrote about in their letter. The four semifinalist teams will each receive a $500 award, also to be used to develop an advocacy campaign to move their issue forward.
"I am grateful that Karen and I made the top five," says Adams, a critical theory and social justice major from Las Vegas. "Both Karen and I participated in the Urban and Environmental Policy Institute's Summer Affordable Housing Internship under Professor Dreier. The summer program spurred our passions in affordable housing, so we decided to write our letter based on our personal experience."
"I am certainly nervous to present in New York, but I believe that the opportunity will sharpen my advocacy skills. My hope is that I can bring the lobbying and community engagement skills back to Occidental and communities in Los Angeles," adds Adams, who says he hopes to eventually work in the public policy field with a focus on increasing affordable housing opportunities for lower-income LGBTQ+ people.
In addition to these two students, Occidental is sending two additional students as delegates who will participate in a poster session at the conference. Soumya Kandukuri '16's poster will focus on her work in community engagement on campus. Somer Greene '16's poster will illustrate the effects of GiveGab on volunteer recruitment and programming at Occidental. Using data from Occidental's MLK Day of Service 2014 and GiveGab's incorporation into Greek life, her poster will detail her experiences in implementing an online service to track volunteer activities.
Debating for Democracy is designed to promote civic engagement and effective advocacy skills among a wide range of students. At the conference, students will have the opportunity to interact with 70 student leaders from 29 Periclean colleges and universities. Students will be joined by college presidents and faculty and government, foundation and community leaders to have conversations with leading scholars and practitioners.
Project Pericles is a not-for-profit organization that encourages and facilitates commitments by colleges and universities to include social responsibility and participatory citizenship as essential elements of their educational programs. Twenty-nine colleges and universities are members.