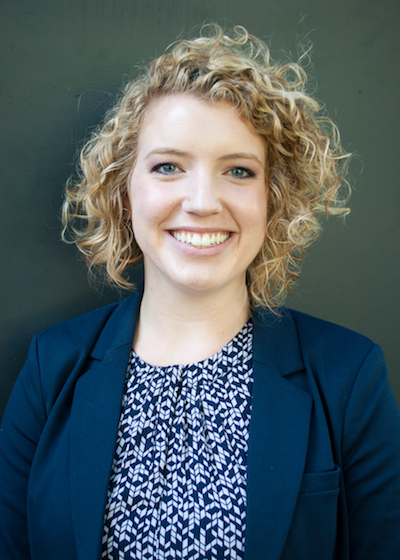 Law school student Katherine Carey '13 has been named one of the Human Trafficking Institute's first Douglass Fellows, a program focused on developing future leaders in the anti-human trafficking movement and providing resources to those currently combatting the problem around the globe.
Carey and the other six Douglass Fellows – each currently a student at a top U.S. law school -- were selected through a competitive process based on demonstrated academic ability, leadership potential, and commitment to human rights. Fellows will serve at the Mclean, Virginia-based institute from September through April.
The program's name is inspired by Frederick Douglass's commitment to freedom, education, law enforcement and advocacy.  Carey calls the program "an unparalleled opportunity for professional mentorship and rigorous, real-world research on the topic I care most about."
A participant in Occidental's Kahane United Nations program, Carey graduated magna cum laude, Phi Beta Kappa with a degree in diplomacy and world affairs. She is currently a second-year student at Stanford Law School. Prior to law school, she worked for anti-trafficking organizations, including My Sister's House in California, and Polaris and Free the Slaves in Washington, D.C. Carey describes the "power of the criminal justice system to validate and empower survivors" as impacting her decision to attend law school and pursue a career in anti-trafficking prosecution.
As part of her fellowship, Carey will coordinate an Institute event at Stanford Law School. She is also paired with a mentor who works on anti-trafficking initiatives -- Benjamin Hawk, deputy director for litigation for the Human Trafficking Prosecution Unit at the U.S. Department of Justice.
The Human Trafficking Institute exists to decimate modern slavery at its source by empowering police and prosecutors to stop traffickers. Working inside criminal justice systems, the Institute provides the embedded experts, world-class training, investigative resources, and evidence-based research necessary to free victims.