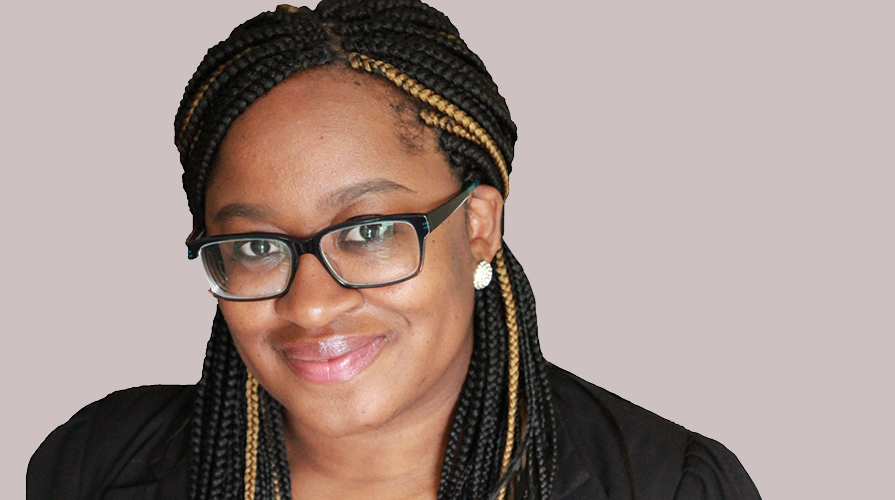 Blain—historian, author and president of the African American Intellectual History Society—has been named Occidental College's Stafford Ellison Wright Black Alumni Scholar-in-Residence this year.
Keisha N. Blain, who teaches at the University of Pittsburgh, will be in residence at Occidental February 23-25. An award-winning 20th-century historian who specializes in African American History and writes about black internationalism, radical politics and global feminism, Blain will give a public lecture, "Black Women and the Struggle for Human Rights" on Tuesday, February 23 at 5 p.m. Blain will also participate in a public conversation, titled "Black Internationalism and Radical Politics" with UCLA professor Robin D.G. Kelley on Thursday, February 25, also at 5 p.m. Blain will also visit several classes as part of her residency. 
"Professor Blain is a brilliant and incredibly prolific scholar and public intellectual," says Regina Freer, professor of Politics, Department Chair and Stafford Ellison Wright Committee member."Her work on the history of African American women's radical activism helps us understand the rich and complex legacy that informs our current moment in which Black women's leadership is so pivotal."
Blain's most recent book, Four Hundred Souls: A Community History of African American 1619-2019, an anthology co-edited with Ibram X. Kendi, gathers some of the most important voices of today. Blain is also the author of Set the World on Fire: Black Nationalist Women and the Global Struggle for Freedom, winner of the 2019 Darlene Clark Hine Award from the Organization of American Historians; co-creator and co-editor of the #CharlestonSyllabus Twitter movement and subsequent book; and co-editor of To Turn the Whole World Over: Black Women and Internationalism and New Perspectives on the Black Intellectual Tradition. 
"Many of us relied upon her co-created #CharlestonSyllabus to guide our students towards an understanding of the history and ongoing expression of white supremacist violence in our country," Freer says. "We are so lucky to have Professor Blain join us to share her work on African American women's role in fighting for human rights. She will share insights into her upcoming book on Fannie Lou Hammer, Civil Rights organizer and leader of the Mississippi Freedom Democratic Party."
Created by Occidental's Black Alumni Organization (BAO), the Stafford Ellison Wright Endowment enables distinguished Black scholars from a variety of fields, artists, elected officials and others to spend time in residence at Occidental each year. BAO members believe that a student's educational experience will be enriched by in-depth contact with individuals who serve as symbols of excellence.
The Endowment honors Occidental's first Black graduates, all members of the Class of 1952: Dr. Janet Stafford, George F. Ellison and Barbara Bowman Wright.