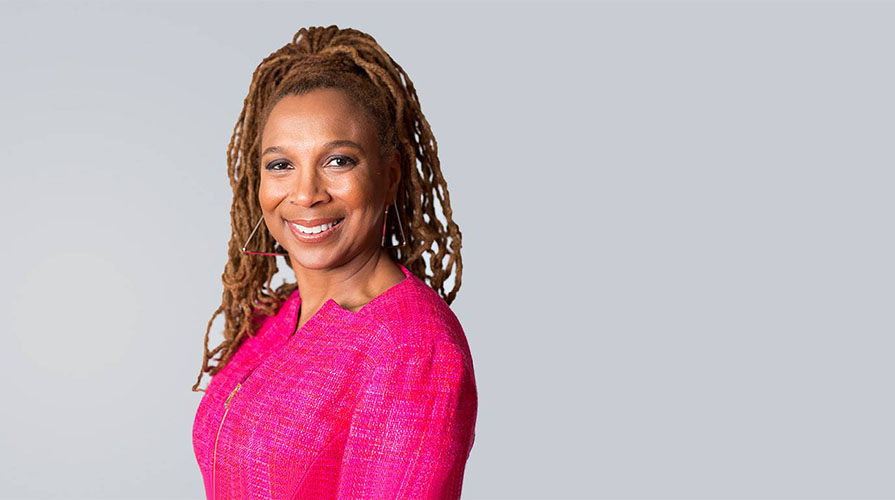 Law professor, civil rights advocate and intersectional theorist Kimberle Crenshaw will speak at 12 noon on Friday, April 5 in Choi Auditorium as the 2019 Occidental College Phi Beta Kappa speaker.
Underwritten by the Ruenitz Trust Fund Endowment in honor of Dr. and Mrs. Robert C. Ruenitz, the Occidental Phi Beta Kappa Speakers Series Lecture is free and open to the public.
Crenshaw, a professor of law at Columbia University and UCLA law schools, is the founding director of the Center for Intersectionality and Social Policy Studies at Columbia and a co-founder of the African American Policy Forum. She has played a leading role in the development of intersectional theory, the study of how intersecting social identities, including race and gender, relate to systems of oppression.
Crenshaw's work has appeared in the Harvard Law Review, the National Black Law Journal, the Stanford Law Review, and the Southern California Law Review. She is a founding coordinator of the Critical Race Theory Workshop and co-editor of Critical Race Theory: Key Documents That Shaped the Movement. Crenshaw has lectured on race matters nationally and throughout Europe, African and South America.
Her work on race and gender was influential in the drafting of the equality clause in the South African Constitution. In 2001, she was instrumental in facilitating the inclusion of gender in the declaration of the United Nations' World Conference on Racism. In the domestic arena, she has served as a member of the National Science Foundation's committee to research violence against women, and has assisted the legal team representing Anita Hill.
In 1996 she co-founded the African American Policy Forum to highlight the centrality of gender in racial justice discourse. Crenshaw is also a founding member of the Women's Media Initiative and writes for Ms. Magazine, The Nation, and other outlets and is a regular commentator on NPR and MSNBC.
The Phi Beta Kappa Speakers Series was created in 2006 with a gift from New York entrepreneur Robert M. Ruenitz '60 and his wife Jeri Hamilton through the Ruenitz Trust to honor the memory of Ruenitz's parents, Esther Merriman Ruenitz and Dr. Robert C. Ruenitz.
Founded in 1926, the Occidental Delta Chapter of Phi Beta Kappa is one of the first chapters of the country's oldest academic honor society to be chartered at a liberal arts college in the western United States.
Previous Ruenitz lecturers have included physicist and computer scientist Stephen Wolfram; former Vermont Gov. Howard Dean, MD; Ahmed Zewail, the Nobel Prize-winning chemist; author and educational critic Jonathan Kozol; social critic Judith Butler; author and activist Ayaan Hirsi; Bill Nye the Science Guy; medical activist Paul Farmer; mental health legal expert Elyn R. Saks; and psychologist and human memory expert Robert A. Bjork.