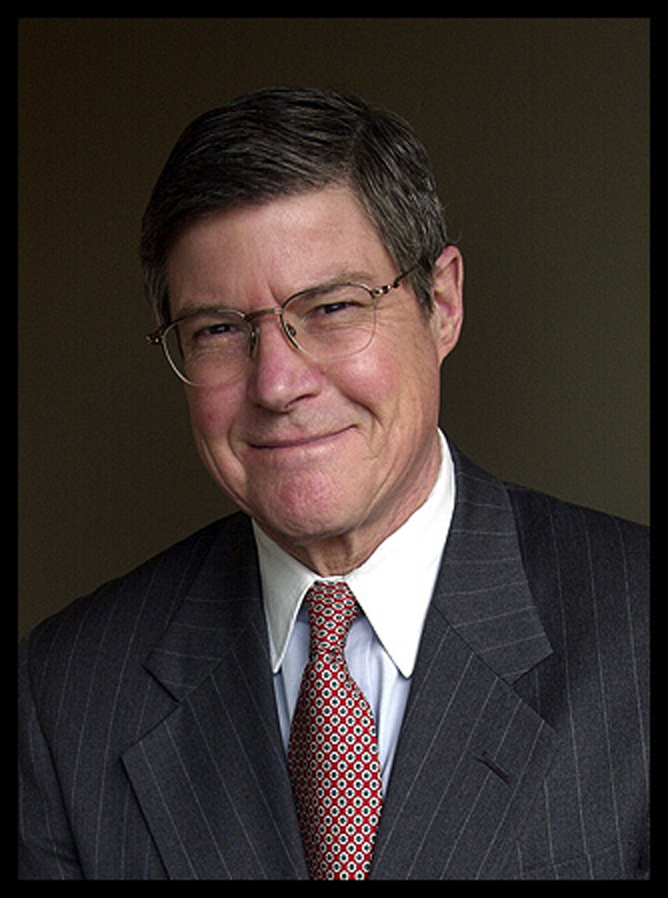 Journalist, political commentator, and Kemp biographer Morton Kondracke will speak on "Jack Kemp and the Future of the Republican Party" on Monday, February 11 as Occidental College's first Kemp Scholar.
The 6 p.m. lecture in Occidental's Mosher Hall is free and open to the public.
Appointed as the first Jack Kemp Chair in Political Economy at the Library of Congress in 2011, Kondracke is writing a biography of Jack Kemp '57, the former AFL quarterback-turned-statesman who became one of the leading architects of the modern Republican party.
Rep. Paul Ryan, last year's GOP vice presidential nominee who began his political career at Kemp's Empower America, has identified Kemp – Bob Dole's running mate in the 1996 presidential election – as one of his mentors.
Kondracke spent almost half of his professional career as executive editor of Roll Call, the Capitol Hill newspaper. Previously, he was a senior editor at The New Republic, Washington bureau chief of Newsweek, White House correspondent for the Chicago Sun-Times and a Wall Street Journal columnist. He was an original panelist on "The McLaughlin Group" and served as a Fox News commentator for 16 years.
"Mort is the ideal candidate to serve as Occidental's first Kemp Scholar," said Occidental President Jonathan Veitch. "As Jack's official biographer and as one of the country's leading conservative commentators, he will set a high standard for future scholars as we work to bring a full range of political opinion to campus."
A program created in conjunction with the Kemp family, Kemp Scholars will be asked to engage with Oxy students and faculty on issues of public policy and economic and political importance such as the political economy, economic growth in the context of a market system, communitarian values, and bipartisan relations.
"Jack often reached across party lines to involve others in thoughtful dialogue about important issues, and that's what we intend to do here at Oxy," Veitch said. "We're grateful to Stow Witwer '58 for his generous support that helped bring Mort to campus and get the program underway."
Occidental is currently seeking additional funds to complete a $500,000 endowment to permanently sustain the Kemp Scholar program.