Submitted by kwall_admin on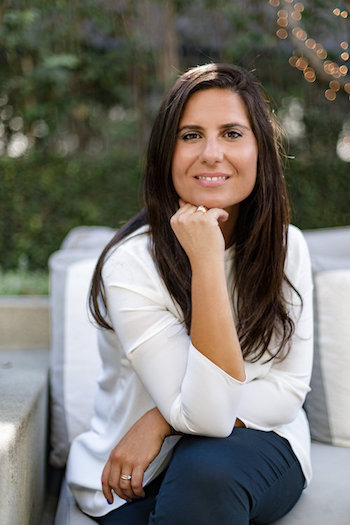 Lily Lapenna, founder of Block for Impact and award-winning financial education entrepreneur, has been named the 2018-19 Young Initiative Senior Fellow at Occidental College. 
Lapenna will lecture on social impact, enterpreneurship and system change leadership, engaging students on advancing the Sustainable Development Goals as part of the College's ongoing partnership with Los Angeles Mayor Eric Garcetti and the Conrad Hilton Foundation.
"Lily is the perfect person to advance the Young Initiative's distinctive approach to entrepreneurship," says Anthony Tirado Chase, interim chair of the John Parke Young Initiative on the Global Political Economy and professor of diplomacy and world affairs. "We are all excited to have Lily join Young, DWA, and the Occidental community."
Lapenna is the founder of Block For Impact, which seeks to harness blockchain technology--a decentralized digital ledger system known primarily for its use by cryptocurrencies--as a catalyst for social and sustainable impact.  She is also founder, former CEO and current chair of MyBnk, which works with more than 200,000 young people in the U.K. on financial inclusion and work readiness issues. She has been honored as a Young Global Leader of the World Economic Forum for her system-changing approach to financial education.
"I am thrilled to be joining Occidental, a college firmly rooted in a tradition of academic excellence and dedicated community engagement," says Lapenna, who last year was awarded an MBE by Queen Elizabeth for her work. "I look forward to sharing my work and passion around social impact and system change leadership with such talented, bright and eager students."