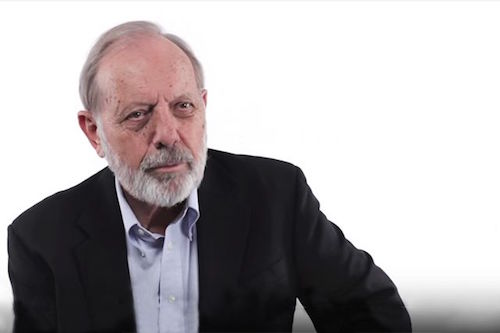 UCLA psychologist and human memory expert Robert A. Bjork will speak on "How We Learn vs. How We Think We Learn" at 4:30 p.m. on Tuesday, April 26 in Choi Auditorium as the 2016 Occidental College Phi Beta Kappa speaker.
Underwritten by the Ruenitz Trust Fund Endowment in honor of Dr. and Mrs. Robert C. Ruenitz , the Occidental Phi Beta Kappa Speakers Series Lecture is free and open to the public.
A Distinguished Research Professor and co-director of UCLA's Bjork Learning & Forgetting Lab with Psychology Professor Elizabeth Bjork, he is best known for his decades of research that have fundamentally altered our understanding of learning and memory. He has shown that, as counterintuitive as it may sound, forgetting enables, rather than undoes learning.
Bjork developed the concept of "desireable difficulties," which emphasizes that effective learning requires mistakes, and that the struggle to remember or learn is what makes long-term memory retention work.
He is a Fellow of the American Academy of Arts and Sciences and a recipient of numerous distinctions, including a lifetime achievement award from the Society of Experimental Psychologists and honors from the American Psychological Association. The Bjorks were recently selected by the Association for Psychological Science to receive the 2016 James McKeen Cattell Fellow Award, which recognizes a lifetime of outstanding contributions to applied psychological research.
Bjork has served as editor of Memory & Cognition and Psychological Review, co-editor of Psychological Science in the Public Interest, and chair of a National Research Council Committee on Techniques for the Enhancement of Human Performance.
The Speakers Series was created in 2006 with a gift from New York entrepreneur Robert M. Ruenitz '60 and his wife Jeri Hamilton through the Ruenitz Trust to honor the memory of Ruenitz's parents, Esther Merriman Ruenitz and Dr. Robert C. Ruenitz.
Founded in 1926, the Occidental Delta Chapter of Phi Beta Kappa is one of the first chapters of the country's oldest academic honor society to be chartered at a liberal arts college in the western United States.
Previous Ruenitz lecturers have included Howard Dean, MD, the former Governor of Vermont; Ahmed Zewail, the Nobel Prize-winning chemist; author and educational critic Jonathan Kozol; social critic Judith Butler; author and activist Ayaan Hirsi; Bill Nye the Science Guy; medical activist Paul Farmer; and mental health legal expert Elyn R. Saks.