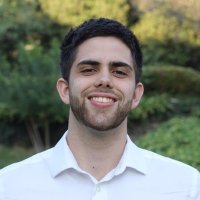 Aaron Noffke '17 has been named one of 10 Millennial Public Policy Fellows—picked from among 500 applicants—by New America, the Washington, D.C.-based think tank. 
Noffke, from Ann Arbor, Mich., majored in philosophy, politics and economics. Passionate about creating alternative methods of economic development, Noffke worked as a student labor organizer and labor research analyst while at Occidental. He will serve as a Millennial Public Policy Fellow in New America's Open Markets program.
Founded in 1999, New America is a nonprofit, nonpartisan think tank and civic enterprise that brings promising new voices to public discourse. The fellows program seeks enterprising, mission-driven young adults to work on the next big public policy challenges facing their generation. 
Joining graduates of Stanford, Duke, Pomona and Brown, among other schools, in the fellows program's inaugural year, Noffke will be embedded in one of New America's public policy programs, headquartered in Washington, D.C., where he will provide policy research support and collaborate with the cohort of fellows to explore the dynamics of a generational policy agenda. Each fellow is paired with a mentor and pursues a personalized project under the direction of New America staff. 
The paid fellowship aims to support promising young adults from a diverse set of backgrounds who are interested in deepening their engagement with public policy.
Selected candidates must be 24 years old or under at the start of the program. For more information, please go here.