Submitted by kwall_admin on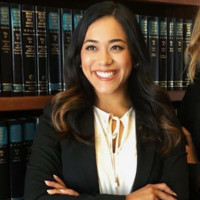 Occidental alumna Arianna Sue '18 has been named a Coro Fellow for 2018-19. She will complete her fellowship term in San Francisco. 
Starting in fall 2018, 60 competitively selected applicants—just 12 from small liberal arts colleges—will become part of cohorts of 12 Coro participants in five U.S. cities. 
The Coro Fellows Program in Public Affairs is a full-time, nine-month program featuring multiple field placements in different sectors, immersive experiences in the community and development of personal and team skills. Coro develops the skills, knowledge and networks to enable Fellows to forge connections and lead across the nonprofit, business and government sectors. 
A politics major from Sacramento, Sue spent the summer following graduation as a legislative intern in the California State Assembly. From 2016 to 2018, she served as a communications intern for the Los Angeles Department of Transportation, helping compile LADOT's annual report and with the agency's social media strategy. She also served as a Statewide Education Rights Project intern for the spring semester of her senior year, and as chair of the Honor Board at Occidental, the judicial branch of student government.
As a participant in Campaign Semester in 2016, she worked for Roy Cooper's successful gubernatorial campaign in North Carolina. 
Some 30 Occidental students have been named Coro Fellows over the last 35 years.
Find more information about the Coro Fellows Program.