Submitted by kwall_admin on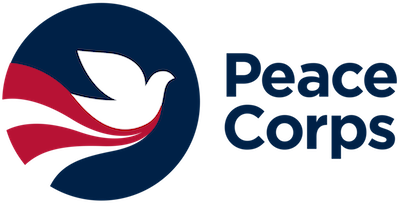 Occidental College is one of the top producers of Peace Corps volunteers among the country's small colleges—a reflection of its long tradition of global engagement.
Occidental is ranked No. 16 among small schools on the Peace Corps' 2018 Top Volunteer-Producing Colleges and Universities list. There are 11 Tigers currently volunteering worldwide. Oxy is one of seven California institutions that made this year's list of top-producing schools.
A total of 259 Oxy alumni have traveled abroad to serve as Peace Corps volunteers since the agency was founded in 1961.
"Peace Corps service is a profound expression of the idealism and civic engagement that colleges and universities across the country inspire in their alumni," said Acting Peace Corps Director Sheila Crowley.
Biology major Julia Lehman '12 is currently serving as a community health outreach volunteer in Mozambique, where she promotes HIV/AIDS and malaria education in her community. Lehman noted how Oxy helped prepare her for service abroad.
"I think my education at Oxy helped me get accepted into the Peace Corps, and gave me a solid background for jobs prior to the Peace Corps," she said. "I became interested in science and health through my courses and volunteering with Peer Health Exchange, which further inspired me to join the Peace Corps. I think the analytical, innovative and open-minded thinking Oxy instills in its students was also a key component in preparing for my Peace Corps experience."
Occidental alumni are also currently serving in the Peace Corps in Guatemala, Ukraine, Benin, Malawi, Madagascar, Mongolia, China and Guinea.
The Peace Corps ranks its top volunteer-producing colleges and universities annually according to the size of the student body. Among schools with fewer than 5,000 undergraduates, Oxy tied at 16 with Smith College, Providence College, Lewis & Clark College, University of Portland and Wake Forest University.
In 1958, Occidental became one of the first schools to participate in the Crossroads Africa program, a privately financed precursor of the Peace Corps that sent students to underdeveloped African nations to help develop needed infrastructure. More than 160 Oxy students volunteered in the program through 1992.
Just one year prior to the launch of Crossroads Africa, Oxy established the Stuart Chevalier Program in Diplomacy and World Affairs (DWA), which ever since has been one of the College's most popular majors. Closely aligned with the DWA program is Oxy's unique Kahane United Nations Program, which since 1986 has allowed Oxy students to live and study in New York while pursuing high-level internships at United Nations agencies and country missions.