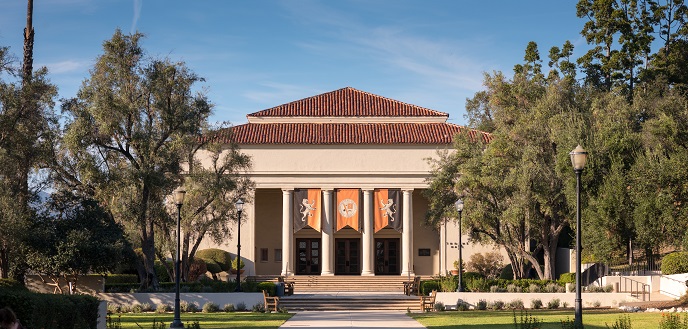 After lengthy and thoughtful deliberations, Occidental College has decided to cancel the rest of its 2017 football season -- a total of four Southern California Intercollegiate Athletic Conference games. Daily consultations with coaches and training staff have led Occidental's senior leadership and coaches to conclude that the health of the roster has not and will not improve to the point where the college can safely field a team for the remainder of this season.
"A decision of this magnitude was not made lightly," said President Jonathan Veitch in making the announcement. "No one wanted or expected the season to end this way. Making this decision now provides needed clarity to players, their parents, coaches, and other SCIAC members. After cancelling two of our first five games because of a depleted roster, including last weekend's Homecoming game, the need to address the viability of the season became unavoidable."
"This decision falls hardest on our players and coaching staff, whose competitive spirit has never waned. I want to commend first-year Oxy Head Coach Rob Cushman for his character and grit, having been thrust into the most challenging of circumstances this season," Veitch said. "His players have demonstrated the same resilient, never-say-die attitude. I ask that we all lend our support and appreciation to these members of the Oxy community. We also regret the inconvenience this has caused to our fellow SCIAC members who have been most supportive."
"With regard to the future of Tiger Football, this decision allows us to turn our full attention to next season as the College works toward rebuilding the roster," he said.