Submitted by kwall_admin on
Occidental's 2018 Commencement ceremony will celebrate Women in Leadership, and in a departure from traditional practice will feature four speakers -- women who over the past six decades have become leaders in fields ranging from technology and politics to international education and conflict resolution.
Speaking at the May 20 ceremony in Remsen Bird Hillside Theater on the Occidental campus will be Sara El-Amine '07, political consultant and former head of Organizing for America; Ann (Zwicker) Kerr-Adams '56, author and advocate for international education; Cathie (Young) Selleck '55, pioneering tech business executive; and Maya Soetoro-Ng, peace and conflict resolution educator.
The four distinguished leaders will receive honorary degrees on the 125th anniversary of the presentation of diplomas to the College's first graduating class in 1893, which was composed of two women: Maud E. Bell and Martha J. Thompson.
As in past years, Occidental's Commencement has been organized around a theme that reflects an important part of the current national conversation. "At a time when women's voices are being heard as never before, we thought it fitting to honor women who exemplify the lasting contributions those voices have made and continue to make," said Occidental President Jonathan Veitch.
The 2018 Commencement speakers are: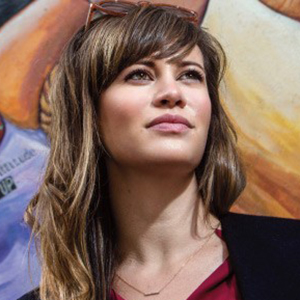 Sara El-Amine '07
Sara El-Amine '07 runs the Advocacy and Organizing Department at the Chan Zuckerberg Initiative, the philanthropic organization created in 2015 by Facebook co-founder Mark Zuckerberg and his wife Priscilla Chan. Prior to her work with Chan Zuckerberg, she served as executive director of Organizing for America, training tens of thousands of organizers across the United States, and as national director of Obama's 2012 reelection campaign. A field organizer in Obama's first presidential campaign, El-Amine was the first staffer hired after the launch of Organizing for America (OFA), an advocacy arm of his presidency that would continue to promote the issues that he believed in. She subsequently took on the role of deputy director of organizational development for the Democratic National Committee. As the first national director of training in American presidential politics, she developed curriculum and training for professionals and volunteers alike. She remains on the on the OFA board and the training advisory committee for the Obama Foundation. She has a degree in diplomacy and world affairs from Occidental.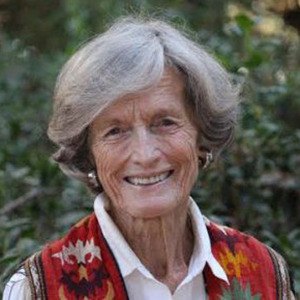 Ann (Zwicker) Kerr-Adams '56
Ann (Zwicker) Kerr '56 has dedicated her professional life to cultivating an informed understanding of the Middle East among Americans, a career that began when she spent her junior year at the American University of Beirut (AUB). It was there she met her husband, Malcolm Kerr, who went on to become AUB president until he was assassinated during the Lebanese civil war in 1984. Yet Ann Kerr has never wavered in her efforts to improve international understanding, teaching at American University of Beirut and the American University in Cairo and serviing as the Visiting Fulbright Scholar Enrichment Program Coordinator at the UCLA International Institute since 1991. She is also the author of two books, including Come With Me From Lebanon: An American Family Odyssey. A trustee emerita at AUB,  Kerr also serves on the Advisory Board of the RAND Center for Middle East Public Policy, is a founding member and past chair of the Leadership Council of the Churches for Middle East Peace, and a former trustee of the American University in Kuwait.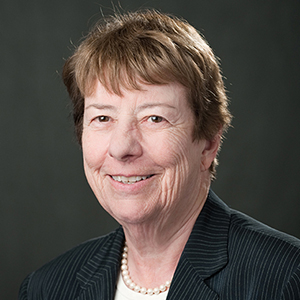 Cathie (Young) Selleck '55
Cathie (Young) Selleck '55 is a Silicon Valley pioneer who became a tech executive at a time when women executives were few. Selleck majored in economics at Occidental, the only woman in her class to graduate in that field. After graduation, she joined IBM, where she spent 35 years in a variety of management and executive positions, including general manager of professional services; vice president of field operations for the national distribution division; and corporate director of office and publishing systems. She was subsequently named president and CEO of Metaphor, Inc., an IBM subsidiary and pioneer in the client/server decision-support market. After leaving IBM, Selleck had a successful career as an independent business consultant. A granddaughter of one of Occidental's founders, the Rev. William Stewart Young, Selleck is a long-time member of Occidental's Board of Trustees.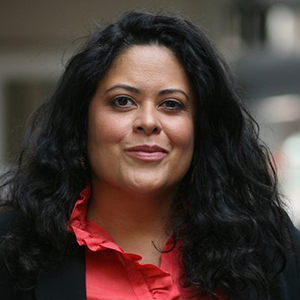 Maya Soetoro-Ng
Maya Soetoro-Ng is a member of the faculty at the University of Hawai'i at Mānoa's Spark M. Matsunaga Institute for Peace & Conflict Resolution, where she serves as director of community outreach and global learning. Previously Soetoro-Ng worked as an assistant professor at the University of Hawai'i's Institute for Teacher Education, where she taught multicultural education, peace education, and social studies methods. She worked as an education specialist at the East West Center, facilitating exchange between teachers in Asia and the United States. She is the co-founder of Our Public School, a non-profit that connects schools to their communities, and the co-creator of Ceeds of Peace, a peace education program active in schools and communities around Hawai'i. A sister of President Barack Obama, she also is a member of the Board of Trustees of the Barack Obama Foundation. A graduate of Barnard College, she has a master's degree in secondary education from NYU and a Ph.D. in multicultural education from the University of Hawai'i at Mānoa.