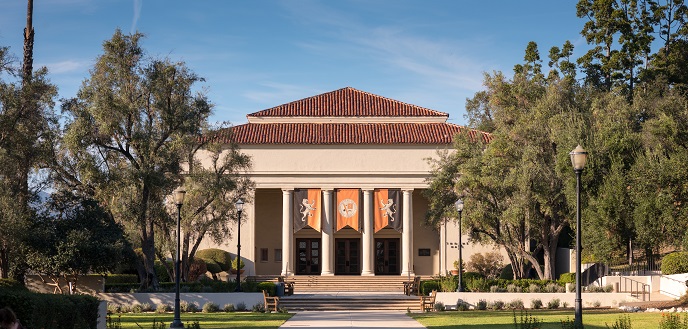 Continuing a two decade-old collaboration, Occidental College will again be the leading partner of the Los Angeles Unified School District in its Gaining Early Awareness and Readiness for Undergraduate Program (GEAR UP 4 LA) to increase the number of low-income students completing postsecondary education. 
The U.S. Department of Education recently awarded two GEAR UP grants totaling $59.5 million to LAUSD to fund the district's college-prep programs for 11,000 at-risk students at high-need middle and high schools over the next seven years.
"I'm excited and thrilled for the renewal of our partnership with LAUSD. It's a testament to Occidental's commitment to equity and access as well as the mission driven work NPP does," said Erik Quezada, director of Occidental's Neighborhood Partnership Program and GEAR UP coordinator for the College.
The new grants will be used to provide a variety of services to students at 18 middle schools, 24 high schools and two continuation high schools in central and south Los Angeles, Westlake, Mid-Wilshire, South Gate, and Huntington Park – communities where 44 percent of students live below the poverty line.
GEAR UP students will benefit from strong academic and career guidance; financial and economic literacy education; intensive extended learning programs; early college readiness tests; dual enrollment classes; college visits; and adult, college, and peer mentoring.
As the district's leading GEAR UP community partner since 1999, when the first GEAR UP grants were awarded, Occidental will continue to hire NPP professional staff to provide direct services to students in the middle and high schools. Occidental students will have even more opportunities to work with LA area students by providing services such as tutoring, college guidance, small group dialogue and other college preparation services.
Oxy also partners with LAUSD on its Upward Bound program, which also seeks to increase the number of low-income, first-generation students who enroll in college. Launched in 1966, Oxy's program is one of the country's earliest Upward Bound programs and one of the largest and most successful in California.