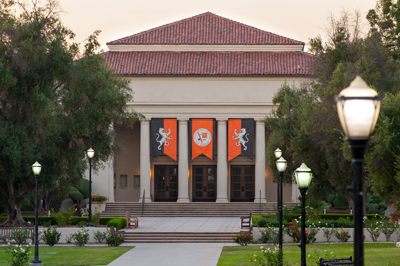 Occidental College's handling of sexual assault cases did not violate Title IX, the federal gender equity law, a three-year investigation by the U.S. Department of Education's Office for Civil Rights (OCR) has concluded.
The OCR did find that three cases in 2012-13 took too long to resolve. In these three cases, however, the OCR also concluded that the case delays did not result in an inequitable response and did not create a hostile environment.
The OCR investigation "found a campus actively engaged in important work to satisfy Title IX responsibilities for all students," Catherine E. Lhamon, the Department of Education's assistant secretary for civil rights, said in a press release. "Where we had concerns, Occidental leaders committed to taking appropriate steps to ensure student safety. I am grateful for Occidental's responsiveness during the course of the investigation, as well as its commitment to its students."
"The close of this investigation does not mean an end to our efforts to make Oxy safe for all of our students," Occidental President Jonathan Veitch said in a campus email announcing the close of the investigation and the signing of a voluntary resolution agreement. 
"We have made significant progress in addressing the problem of sexual assault on campus, but there is much more that we need to do as a community to encourage survivors to come forward and to change campus culture to prevent sexual assault from occurring. Doing what's required by the law doesn't go far enough for Occidental. We want to continue to improve and do what's best for our students and our community."
In accordance with Department of Education procedures, the OCR also issued a resolution letter that discusses the findings of its independent and comprehensive investigation. The OCR does not release resolution letters in advance of an announcement. College officials received the letter for the first time today and are now in the process of reviewing it.
Pursuant to the resolution agreement, the OCR will continue to monitor Occidental's progress through the end of the 2018-19 academic year in the following areas:
Develop additional training materials on retaliation and incorporate the materials in the existing annual training sessions for faculty and staff over the next three years.

Continue to conduct an annual student sexual assault climate survey. (The College conducted the first student survey during fall 2015. The results of that survey are available here.) 

Develop and administer an annual climate survey for faculty and staff.

Conduct an annual review of complaints/reports of sexual harassment, including sexual violence, and the timeline for resolution of such complaints to determine whether any changes to policy or practice are needed.
"We look forward to working with the OCR over the next three years, including seeking technical assistance as needed," Veitch said.
The OCR launched the investigation in May 2013 in response to a complaint filed by members of the Occidental community. According to the OCR, the complaint alleged that Occidental failed to respond appropriately and effectively to sexual assault complaints dating back to 2010.
According to the Chronicle of Higher Education, as of May 2016 there were 235 open OCR investigations at 185 colleges and universities. Occidental's case is one of 49 resolved since the OCR signaled stricter enforcement of Title IX in April 2011, according to the Chronicle. Of those concluded cases, it appears only a few have resulted in a finding of non-violation of Title IX.
In his email to campus today, Veitch also thanked the members of the Oxy community who helped draw attention to the issue of sexual assault and the staff and faculty "who have worked tirelessly over the past several years to support our students, shape and implement new policies, improve training and preventative education programs, and bring new resources to bear on this important issue."
"As difficult and painful as this process has been for our community, I hope we can join in a renewed commitment to working collaboratively in addressing and preventing sexual assault," Veitch said.
While the OCR has closed its investigation, a separate Department of Education review of Occidental's compliance with Clery Act requirements for reporting sexual assaults and other crimes is still ongoing. It's not clear when that review, also launched in 2013, will be concluded.