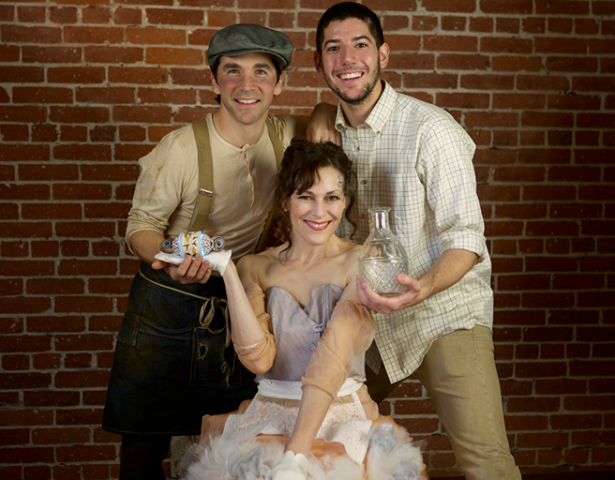 Raffy Cortina '13 has been awarded a 2013 Student Academy Award from the Academy of Motion Picture Arts and Sciences – the first Occidental student to win in the 40-year-old national competition.
Cortina's short film, "Bottled Up," is one of three winners in the competition's alternative category.  Gold, silver, and bronze medals will be awarded at a June 8 ceremony at the Academy's Samuel Goldwyn Theater in Beverly Hills.
A total of 16 student films were named winners in five categories. Cortina, an art history and visual arts major from the Bronx, is one of the few undergraduates and the only student from a liberal arts college among the winners.
"It's nice to know that my decision to come to Oxy over a venerable film school could still result in a successful thesis film," he says. "I wanted a liberal arts education so I could learn how to think and communicate effectively. Luckily, four years at Oxy was enough to put me in a competition with graduate students in their mid-twenties who focus exclusively on film. I'm proud of that." 
"Bottled Up," which Cortina describes as a fantasy film about hopes and dreams, was filmed as his senior comprehensive project and made its debut April 12 at the Film Comps gala in Oxy's Thorne Hall.
Starring Joe Abraham as Amos, the recycling center employee, and Jane Osborn as Katrina, the bakery worker, the film explores why people remain in place, even as their dreams soar, and whether wishes are a form of institutional oppression.
As a first-year student at Oxy, Cortina was one of the co-founders of CatAList, the student-run campus television network that quickly became an institution. He also has worked as a freelance videographer for the College, shooting Commencement and Founders Day videos.
What's next for the aspiring filmmaker? "It's either back home to NYC or staying out here in Los Angeles. New York has a leg up because it has my family, the subway, and a faster pace of living. You can't discount Los Angeles, though. It'll be hard to let go of the elbow room, shorts in January, and avocados."
Past Student Academy Award winners have gone on to receive 46 Oscar nominations and have won or shared eight awards. The roster includes such filmmakers as John Lasseter, Robert Zemeckis, and Spike Lee. See a clip of "Bottled Up" produced by the Oscars.