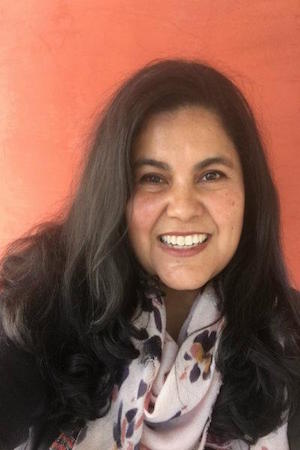 Jennifer Tróchez MacLean '91 has been named one of Los Angeles Unified School District's 2017-18 Teachers of the Year, recognized for her strong commitment to her students, school and community.
MacLean is now one of five LAUSD teachers who are qualified for the Los Angeles County Teachers of the Year competition, which is part of the California and National Teachers of the Year programs.
LAUSD Teacher of the Year candidates are nominated by district employees, parents and students. Any K-12 teacher with eight or more years of experience is eligible for consideration.
MacLean, a 21-year classroom veteran, is a fifth-grade teacher at Gates Street Elementary School in Lincoln Heights. She was a double major in biology and psychology at Occidental and earned a master's science education at USC. A national board-certified teacher, MacLean completed her teacher preparation at Cal State Dominguez Hills, where she was also a National Science Foundation Master Teacher Fellow in elementary science.
MacLean continues a tradition of Occidental alumni recognized for teaching excellence, one that dates back more than 30 years. Seventh-grade teacher Iasha Warfield '99 of Oakland Unified School District was named a California Teacher of the Year in 2012. Sean O'Brien '90 M'91 was a 2007 winner of the Los Angeles County Teacher of the Year Award, Jonathan Wenn '96 M'01 was a winner of the Disney American Teacher Award in 2001, and Elaine Rosenfield '70 received the California Educator Award in 1987.