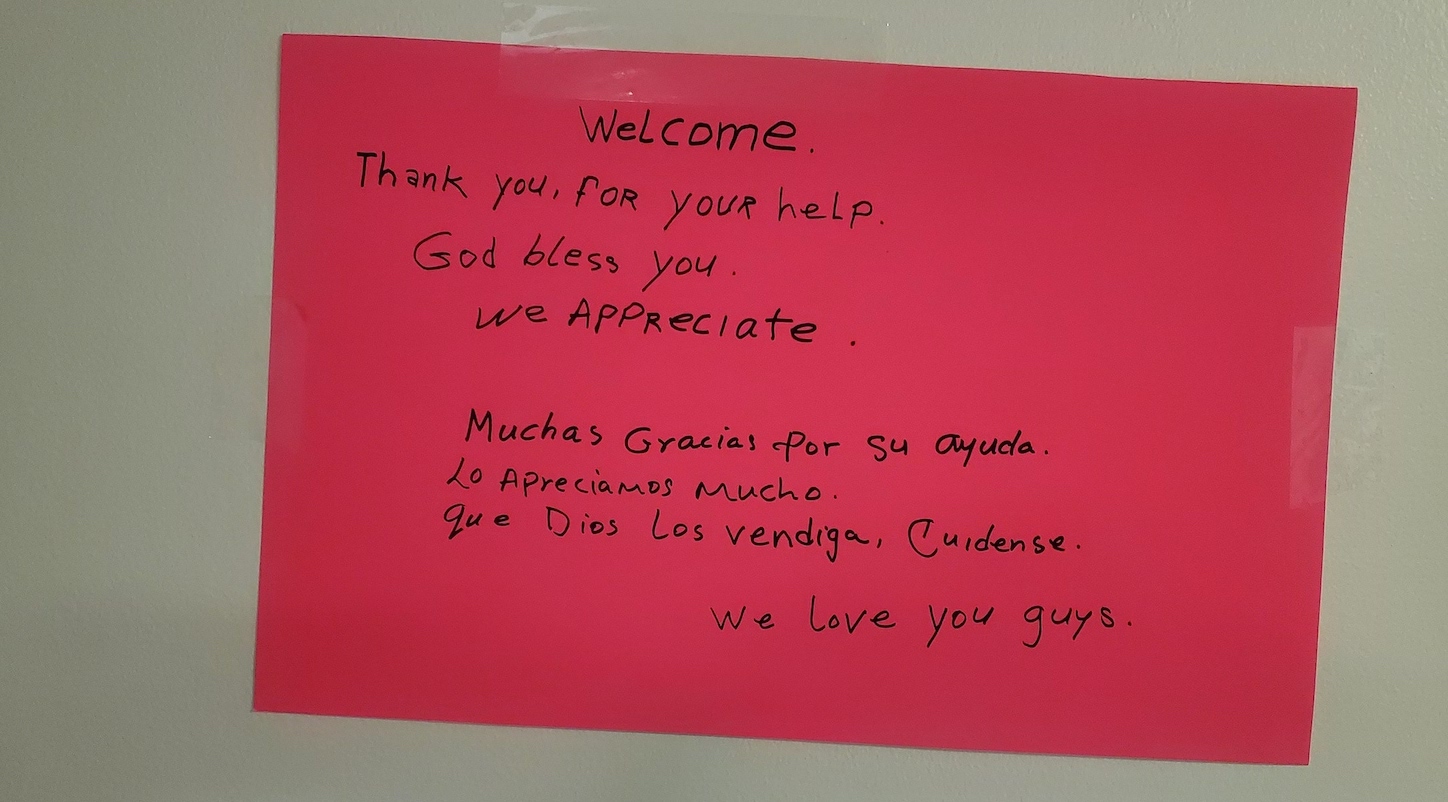 The sign at the Bird Road entrance to the Occidental College campus is small and easily overlooked. "Hospital Staff" is all it says, with an arrow pointing through Thompson Gate.
It's one of the few public clues to a program the College began last month, making empty residence hall rooms available to front-line medical staff at Glendale Adventist and Huntington Memorial hospitals, local institutions with which Oxy has long-standing relationships.
The good news is that almost three months of social distancing and safe-at-home orders have kept the two hospitals from being overwhelmed by COVID-19 coronavirus cases. Thus far, just a handful of staff members have taken advantage of the opportunity to get some sleep without having to worry about unintentionally infecting their families.
But the program is still is much appreciated, says the president of the Huntington. "Responding to a novel pandemic means considering how to take care of everyone in our community, and we appreciate Occidental taking real action to include our employees and physicians," Lori J. Morgan, M.D., wrote to Occidental President Jonathan Veitch. "Your offer reflects the heart and soul of Occidental, shows the true colors of your institution, and provides camaraderie and support when it is needed most."
That appreciation is a two-way street, as the College's facilities staff demonstrated when they posted hand-lettered signs in the designated residence halls thanking medical staff for all they are doing to fight the pandemic. "God bless you … We love you guys," one sign said.
"Occidental is proud to do what it can to show our support for those who continue to put their lives on the line for our community," says Veitch, who first proposed the idea. "Given the heroic role of hospital staff in fighting the coronavirus pandemic--a group that includes many Oxy alumni and parents—offering a small level of support is the least we can do."
Up to 40 rooms are available to each hospital in two residence halls, which have been empty since Oxy moved to remote teaching and learning in March and all but 200 students returned home in response to the pandemic.
Both sides have made sure that all public health guidelines are followed at all times, including social distancing—it's one hospital staffer per room—and a strict cleaning regimen, says Tom Polansky, Occidental's associate vice president of facilities who was responsible for working out all the practical details of the program.