Submitted by kwall_admin on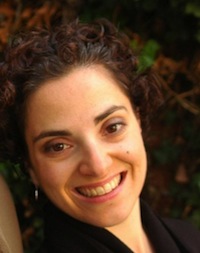 Occidental College Assistant Professor of Politics Jennifer Piscopo has been named the 2016-17 Peggy Rockefeller Visiting Scholar at the David Rockefeller Center for Latin American Studies at Harvard University.
"The Peggy Rockefeller Fellowship is a prestigious appointment that provides support for a visiting scholar from any country whose work involves Latin America," said Jorge Gonzalez, Occidental dean and vice president for academic affairs. "It is a testimony to the value of Prof. Piscopo's scholarship that she was competing against colleagues from around the world."
Piscopo, an expert on Latin American quota laws that require political parties to nominate certain percentages of women to legislative office, will be in residence at Harvard in fall 2016.
Each year the Rockefeller Center selects a number of distinguished academics and professionals who wish to spend one or two semesters at Harvard working on research and writing projects. There are typically 10-12 visiting scholars and fellows (professionals) in residence each academic year, according to the Center.
While many fellows are chosen from specific countries or regions, Piscopo's appointment was made from a broader pool of applicants from any country whose work involves Latin America. 
While at Harvard, Piscopo will work on her new book on Latin American legislative gender quotas. "I'm examining how female legislators elected under quotas represent female constituents, asking whether electing more women to the legislature leads to policy outcomes that benefit women," Piscopo said.
"I've found that, indeed, nearly three-quarters of all women's rights initiatives are authored and pushed by female legislators, and that countries with more women in office pass stronger laws to protect women from violence and end gender discrimination," she said.
It's a subject Piscopo recently addressed in a keynote address at Mexico's National Electoral Institute in an event to mark International Women's Day titled "Equal Participation in Electoral Processes: Advances and Challenges."