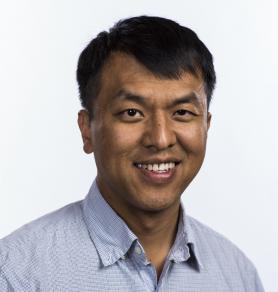 Sophal Ear, associate professor of diplomacy & world affairs at Occidental College, has been selected to receive the Reverend Clementa Pinckney Achievement Award (previously the Public Policy and International Affairs Achievement Award), which celebrates and recognizes a PPIA alumnus from 1960 to 2005 with an established career who has made "extraordinary contributions to the public service domain."
"Your commitment to public service is demonstrated by your dedication to advising, inspiring and mentoring underrepresented minorities pursuing public service," the PPIA said in its letter to Ear informing him of the honor. "We were particularly inspired by the story shared on your TED Talk. Your story has wholeheartedly moved thousands of individuals. Furthermore, the work that you have done to bring awareness to societal injustice, such as serving as a trustee of Nathan Cummings Foundation, embodies the core values of PPIA."
Ear will be honored at the PPIA Achievement Awards' 35th Anniversary ceremony at the Marvin Center in Washington, D.C. on July 15.
The criteria for being nominated for the PPIA Achievement Award are:
Hold a leadership position in an institutional setting such as nonprofit, government or international organization.
Serve as an inspiration and mentor to others.
Demonstrate a commitment to public service and represent the ideals of PPIA.
Have attended a PPIA Junior Summer Institute more than 10 years ago. (Ear attended in 1994 at Princeton and subsequently received a fellowship to attend the university, graduating with his MPA in 1997.)
Ear's research and teaching focuses on international political economy, security and development, including how to rebuild countries after wars. He specializes in Southeast Asia and is a leading authority on Cambodia. He is frequently quoted in national and international media and is the author of Aid Dependence in Cambodia: How Foreign Assistance Undermines Democracy (Columbia University Press, 2013) and The Hungry Dragon: How China's Resources Quest is Reshaping the World. Last year he was selected by NerdWallet as one of "40 Under 40 Professors Who Inspire."
The award was recently renamed for the Rev. Clementa Pinckney, a personal friend of Ear's and a senior pastor at Mother Emanuel A.M.E. in Charleston who was assassinated in a mass shooting at an evening Bible study at his church last year.