Submitted by kwall_admin on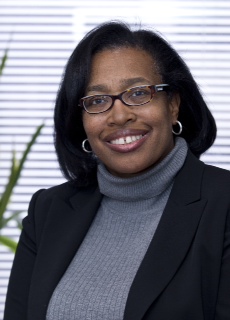 Rhonda Brown has been named Occidental College's first vice president for equity and inclusion and chief diversity officer after an extensive national search.
"Rhonda will be working closely with me, faculty, students, administrators and staff to help Oxy build a more diverse and inclusive campus community," Occidental President Jonathan Veitch said in announcing Brown's appointment. "We are delighted that she has agreed to join us in this vitally important role."
Over the past decade, Brown served as Temple University's associate vice president for institutional diversity, equity advocacy and leadership. As the first person in that role, she was responsible for student diversity initiatives, programming and advocacy, as well as faculty recruitment and retention, and multicultural education and training for faculty and staff.
"The concept of diversity has been an essential element of life at Occidental for decades," Brown said. "I'm excited to be a part of this tradition and to help make the College a leader in this important work. There is something special about Oxy—a genuine desire to be better and to do what is right. I'm thrilled to join the team and get started."
Prior to coming to Temple, she served as director of institutional equity and Title IX coordinator at the University of Notre Dame; assistant to the president and affirmative action officer at The College of the Holy Cross in Worcester, Mass.; and assistant to the president and assistant director of admission at Albright College in Reading, Pa. Brown graduated from Albright with a degree in political science and went on to earn her J.D. from American University's Washington College of Law.
Her first day at Occidental will be February 1. As a member of the College's senior leadership, she will report directly to the president.
The search committee was co-chaired by Kerry Thompson, associate professor of biology, and Leora Freedman, general counsel. Serving on the committee were students Ricardo Parada '18 and Olivia Smith '16; Desmend Jetton '13, card office coordinator; Dolores Trevizo, professor of sociology; Sanjeev Khagram, John Parke Young Chair in Global Political Economy; Dean Jorge Gonzalez; Ella Turenne, assistant dean for community engagement; and Marsha Schnirring, chief for administrative affairs in the president's office.