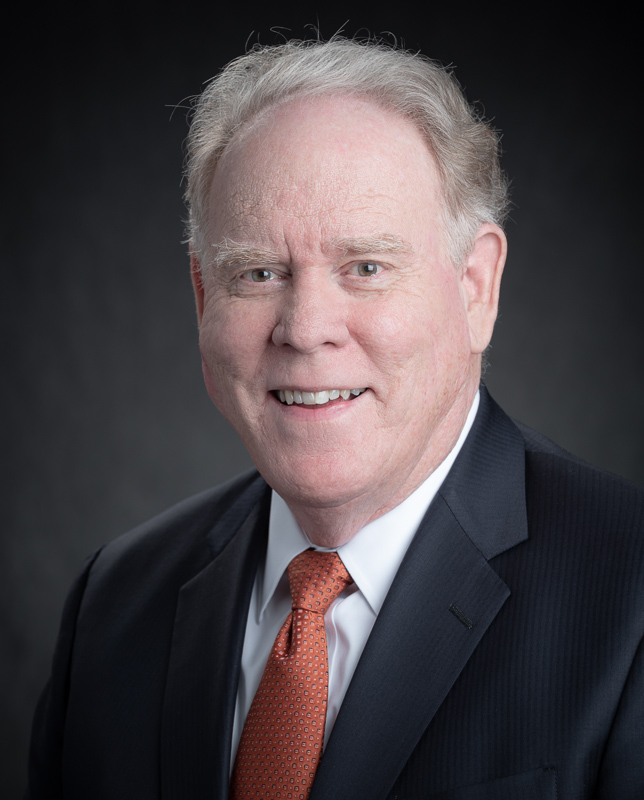 Stephen Rountree '71, a first-generation college student who became a nationally known arts administrator, is the new chair of the Occidental College Board of Trustees.
Rountree, who over the last two decades has been CEO of the Center Theatre Group, the Music Center of Los Angeles County and the Los Angeles Opera as well as the chief operating officer of the Getty Trust, was elected unanimously by the board to succeed Susan Howell Mallory '76 M'78, who completed her term as chair June 30.
An Occidental trustee since 2005, Rountree becomes board chair in the midst of a national search for the College's 16th president and as the public phase of the $225-million Oxy Campaign For Good gets underway. President Jonathan Veitch announced in January he would step down in June 2020 after a successful 11-year tenure.
"As Oxy's national and international profile has increased, the College has had a decade of remarkable growth in the number, quality and diversity of students seeking admission. Meanwhile, the educational program is better than ever and we've taken major steps to enhance the campus," Rountree says.
"Coming off of President Veitch's decade of leadership, Oxy is poised to strengthen its position as one of America's leading liberal arts colleges and one of the few located in one of the world's great cities," he says. "My goals for the next few years are to recruit a great new president, successfully complete our $225-million comprehensive campaign and support the faculty and administration in sustaining a highly relevant, inclusive and exciting educational experience for our students."
Rountree retired in 2018 as managing director/CEO of the nonprofit Center Theatre Group, one of the country's largest theater companies that runs the Mark Taper Forum, the Ahmanson Theatre and the Kirk Douglas Theatre. Previously he served as president and CEO of the Music Center of Los Angeles County from 2002 to 2014 while simultaneously working as CEO of the Los Angeles Opera from 2008 to 2012. His involvement was critical to the building of the Walt Disney Concert Hall.
Before moving to the Music Center, Rountree served the J. Paul Getty Trust for 22 years, starting in 1980 as deputy director of the Getty Museum, then as director of the Getty Center Building Program, responsible for managing all aspects of design and construction of the Getty Center. In 1998, he was named executive vice president and COO of the Getty Trust.
A Los Angeles native, Rountree's path to college exemplifies both the challenges to access that remain today for so many families and the opportunity provided by an Occidental education. He grew up as the oldest child of a used car salesman and a secretary who both worked two or three jobs to support their four sons. With no family resources to pay for college, Rountree was a scholarship student who worked multiple jobs while majoring in English at Occidental.
After graduating, he went into the field of labor relations, returning to Occidental in 1974 as director of personnel. He earned his MBA from Claremont Graduate University and was promoted to assistant vice president for business affairs before being recruited to the Getty Museum in 1980.
In 1977 Rountree married fellow Oxy employee Carol Stassinos, then the associate dean of students. They live in Sierra Madre and have two daughters and five grandchildren.
"You can imagine how amazing it is to me that a first-generation college kid would return to lead the board of an institution that has affected the entire trajectory of my life for the better," Rountree says.
In addition to his service to Occidental, Rountree is a trustee of the Ahmanson Foundation, Polytechnic School and the Children's Hospital of Los Angeles Foundation.