Submitted by kwall_admin on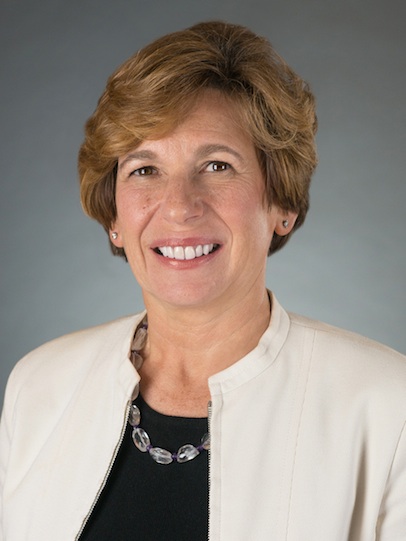 Randi Weingarten, president of the American Federation of Teachers, will speak on "The Schools All Students Deserve" at 7 p.m. on Feb. 4 in Occidental College's Choi Auditorium.
Weingarten will be joined by United Teachers of Los Angeles President Alex Caputo-Pearl and Alliance of Californians for Community Empowerment board member Martha Sanchez who will speak about their efforts locally to improve classroom teaching and learning.
Weingarten heads the 1.6-million member American Federation of Teachers, the country's second-largest teachers union. Based in Washington, D.C., the AFT represents teachers in most of the nation's urban school districts.
"With the reauthorization of No Child Left Behind quickly moving through Congress, controversial education issues are rising to the forefront of both our national and local political conversation," says Steve Zimmer, vice president of the Los Angeles Unified School District Board of Education and adjunct instructor of urban and environmental policy at Occidental. "This is an opportunity to hear directly from a key influencer in the national debate about the future of public education."
Elected AFT president in 2008, Weingarten has been an outspoken critic of  what she has called "high-stakes testing [allowed] to eclipse all else, including the children themselves." At the same time, she has called for unions to take a hard look at themselves. "We too must change," she has said.
Prior to her election as AFT president, Weingarten served for 12 years as president of the United Federation of Teachers, AFT Local 2, representing approximately 200,000 educators in the New York City public school system, as well as home child care providers and other workers in health, law and education.
In 2012-13, Weingarten served on an education reform commission convened by New York Gov. Andrew Cuomo, which made a series of recommendations to improve teaching and learning. She was appointed to the Equity and Excellence Commission, a federal advisory committee chartered by Congress to examine and make recommendations concerning the disparities in educational opportunities that give rise to the achievement gap.
A graduate of Cornell University and the Cardozo School of Law, Weingarten worked as a lawyer for the Wall Street firm of Stroock & Stroock & Lavan for three years. From 1986 to 1998, Weingarten served as counsel to UFT president Sandra Feldman. A teacher of history at Clara Barton High School in Brooklyn's Crown Heights neighborhood from 1991 to 1997, Weingarten helped her students win several state and national awards debating constitutional issues.