Submitted by kwall_admin on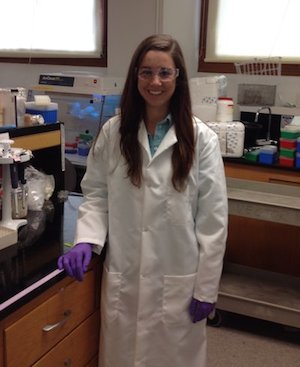 Two recent Occidental graduates are recipients of National Science Foundation Graduate Fellowships, awarded annually to candidates in the sciences and social sciences who are pursuing a master's degree or Ph.D. 
The award provides a $32,000 living stipend and $12,000 per year for tuition for a period of three years.  
Cecilia Prator '12, a biology major from La Crescenta, is pursuing a Ph.D. in environmental science at UC Berkeley. Prator also received a Fulbright research grant to Australia for 2012-2013.  In addition, Berkeley awarded her a Chancellor's Fellowship for Graduate study, which is given to the top 4 percent of admitted doctoral students.
Her doctoral research focuses on plant diseases caused by insect-transmitted pathogens and their affects on agriculture worldwide. She is studying the interaction between the pathogen and the vector required for disease spread, with a goal of the development of novel disease-control strategies.
Specifically, she is studying grapevine leafroll disease (GLD), caused by grapevine leafroll-associated virus 3 (GLRaV-3), a rapidly increasing problem in California and all grape-growing regions of the world.
Kosa Kendall Goucher-Lambert '11, a physics major from Portland, Ore., is pursuing a doctorate in mechanical engineering at Carnegie Mellon in Pittsburgh, where he is part of the Integrated Design Innovation Group.
While at Oxy, he was the lead student advisor for the popular Solar Cup, the nation's largest high school solar-powered boat competition. He received the Dell G. Taylor Scholarship from 2007 to 2011 ($25,000 per year for minority students pursuing STEM careers).
The following Oxy candidates received honorable mention:
Nicole Leung '11, molecular biology, UC Santa Barbara
Ann Gregory '10, evolutionary biology, University of Arizona
Sonia Ghose '10, geonomics, no academic institution listed
Joan Dudney '06, environmental science, no academic institution listed