Submitted by kwall_admin on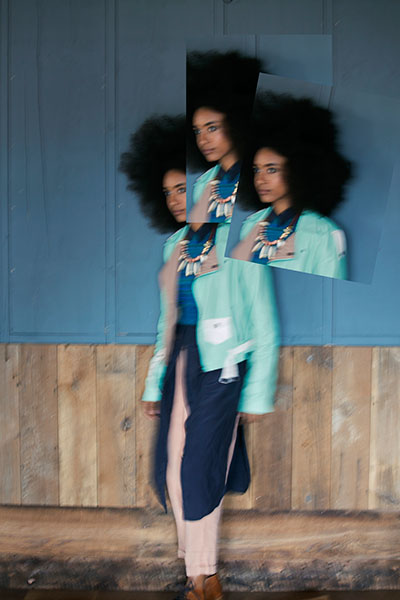 Grammy-winning musician and singer Esperanza Spalding will be coming to Occidental College in February as the 2018 Hume Fellow in the Performing Arts. 
Famous for singing while accompanying herself on the upright and electric bass, she has won four Grammy Awards, including the award for Best New Artist in 2011, the first jazz artist in history to win in this category.
On Feb. 2, 2018, following an invitation-only master class, Spalding will give a 7:30 p.m. concert in Occidental's Thorne Hall that will be free and open to the public. Tickets for the general public will be made available starting Jan. 2, 2018. Please visit tiny.cc/esperanza-at-oxy for more information.
"One of the many hats that Bill Hume wore while at Occidental in the 1950s and '60s was as the guest lecturer on jazz for the Western civilization course that all students took," said David Kasunic, associate professor of music and music department chair. "I trust he would be thrilled that his generosity has made this concert possible. Esperanza Spalding is the consummate musician, an extraordinary communicator and innovator."
Spalding performed for President Barack Obama '83 at the White House twice, in 2009 and 2015. At 20 years old, she became one of Berklee College of Music's youngest instructors in the school's history, and this year, now 32, she was appointed a professor of music at Harvard University. This year, starting on September 12, she composed and recorded a limited-release album called Exposure over the course of 77 hours, streaming the entire process live on Facebook. This demanding feat of musicianship was an artistic marathon that yielded a 10-song album while garnering 1.4 million views. Before Exposure ended, all 7,777 copies of the album (priced at $50) had sold out.
In the past decade of artistic journey, Spalding has continually married genres, pushed boundaries and created groundbreaking work. As a musician, composer, vocalist and lyricist, Spalding is expansive and progressively innovative. She has released dozens of collaborative as well as six solo albums.
Spalding's previous album, Emily's D+Evolution, was included on many "Best of 2016" lists, including the New York Times, NPR, Rolling Stone, Pitchfork, Wall Street Journal, Spin, Complex and Time magazine.
In addition to her Grammys, she has been the recipient of such other prestigious awards as the NAACP Image Award for Outstanding Jazz Artist, Smithsonian American Ingenuity Award for the Performing Arts, Frida Kahlo Award for Innovative Creativity and the ASCAP Foundation Jazz Vanguard Award.
In July 2017, Spalding was appointed professor of the practice of music at Harvard University, where she will teach a range of courses in songwriting, arranging, improvisation and performance, while also bringing her commitment to music as a voice for social justice.
The G. William Hume Fellowship in the Performing Arts was made possible by a generous gift from the G. William Hume Trust. Having earned a master's degree in music composition from Occidental in 1952, Bill Hume '50 was an Oxy faculty member who taught music, speech and history. He also served the College as dean of students and director of Thorne Hall.
Previous Hume Fellows include percussionist Dame Evelyn Glennie, mezzo-sopranos Jennifer Larmore and Frederica von Stade, the Marian Anderson String Quartet, jazz vibraphonist Stefon Harris, pianist Awadagin Pratt, Jeffrey Kahane and members of the Los Angeles Chamber Orchestra and, most recently, pianist Vijay Iyer and trumpeter Wadada Leo Smith.