Submitted by kwall_admin on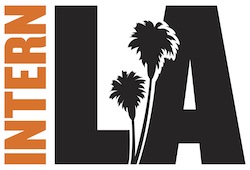 Expanding on an already successful summer internship program, Occidental College's Career Development Center has added several new partner organizations, while the College's Urban and Environmental Policy Institute's affordable housing internship program approaches a decade of service to the community.
The programs are just two of many Occidental offers to provide its talented students with hands-on experience over the summer months, including independent research on campus with faculty mentors and study-abroad opportunities.
Greatly extending its Community Arts and Public Service program, the CDC is inaugurating InternLA and InternPDX this summer. InternLA and InternPDX go beyond CAPS' arts and public service organizations by bringing in new partners representing six sectors: Arts & Entertainment, Business & Entrepreneurship, Law & Policy, Media & Technology, Science & Research, and Social Services & Advocacy. All CAPS partners of the last seven years were incorporated into InternLA.
Nearly 100 students applied for the 28 partnership sites. Out of that group, 13 rising seniors, 11 rising juniors and four rising sophomores secured internships.
Organizations offering internships in Los Angeles include the Children's Law Center, the Downtown Women's Center, investment firm Payden & Rygel, Center Theatre Group, Red Hen Press, City of Hope Beckman Research Institute, the Grammy Museum, and Resolution Economics. Participating organizations in Portland, Ore. include Sustainable Harvest and urban-planning firm Cogan Owens & Cogan.
All student interns receive a competitive wage. Funding comes from various sources, including donors and some of the organizations themselves.
Students will enroll in the CDC's INT100 course to discuss their summer projects while building skills around career discernment, goal development and how to integrate applied learning at their sites with their academic interests.
In addition, eight Oxy students are participating in the Affordable Housing Internship Program run by Professor Peter Dreier, E.P. Clapp Distinguished Professor of Politics and Urban and Environmental Policy. As part of the full-time, 10-week program, they are working to help low-income families in Los Angeles find and keep affordable housing, and helping community groups improve low-income neighborhoods.
"The students get hands-on experience in public policy advocacy, counseling, organizing, and housing development; an insider's view on how nonprofit community organizations work; and the opportunity to find out if they want a career in building vital communities in Los Angeles," Dreier explained. The program began in 2004.
During their internships, which began May 28 and run through August 3, students research public policy and implement projects in urban planning, real estate development, job creation, social services and other areas. Partner organizations include the East Los Angeles Community Corp., the Southern California Assn. for Non-profit Housing, the Alliance of Californians for Community Empowerment, and the Los Angeles Alliance for a New Economy.
The program also has an academic component: Student interns must complete assigned readings, keep journals of their experience, write a final paper and attend weekly on-campus seminars conducted by Dreier.
The housing interns each receive a $3,900 stipend and get subsidized room and board at the College for the duration of their summer internships. The program is supported by grants from the Union Bank Foundation and the Friedman/Meyer Fund, and the college's Anderson Fund, Career Development Center and Undergraduate Research Center.