Submitted by kwall_admin on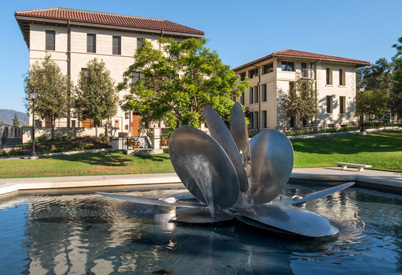 The latest college survey numbers are in. While the numbers vary from year to year and from methodology to methodology, the bottom line is always the same: Oxy is one of the country's top liberal arts colleges.
Oxy is ranked highly in the latest editions of several major college guides, including U.S. News & World Report, Princeton Review's The Best 378 Colleges, the Fiske Guide to Colleges, The Insider's Guide to the Colleges, Washington Monthly and Kiplinger's.
Occidental ranks No. 41 in U.S. News' annual rankings, receives four-star ratings for academics and quality of life from Fiske, and ratings of 92 for academics and 96 for financial aid from Princeton Review. The Washington Monthly's "Best Bang for the Buck" guide ranks Occidental at No. 31 (of 100 liberal arts colleges); Kiplinger's ranked Occidental No. 41 (out of 200) among its "Best Values in Private Colleges."
Occidental ranks 36th among nationally ranked liberal arts colleges on the PayScale College Salary Report, which assesses the earning potential associated with degrees from various colleges. Recent graduates earn an average salary of $44,800, with mid-career professionals with Occidental degrees bringing in $88,000.
For the eighth consecutive year, Occidental is one of the country's top producers of student Fulbright Awards, according to the Chronicle of Higher Education's annual Fulbright rankings. 
Princeton Review, which bases its rankings in part on student surveys, quotes students as saying Oxy's  "intellectual, accepting, beautiful" campus is "perfect for hard-working and involved students" with professors who "go the extra mile to make themselves available" and "are invested in cultivating real relationships with students."
The Fiske Guide calls Oxy "an urban oasis [with] a thriving community of high achievers who don't for a moment believe that the liberal arts are dead, or even wounded." The Insider's Guide adds that "students are drawn to this intimate oasis of learning by professors who hate to see anyone waste one whit of intellectual potential. And students here are only too happy to live up to these lofty expectations."
In its assessment, The 2014 Insider's Guide to the Colleges says "Although it is a very small school, Oxy provides diversity not only in the student body, but also in the breadth of academic options, the expansive extracurricular opportunities, and the great resources of Los Angeles that make the school unique."
Campus Pride, which rates how LGBT-friendly college campuses are, gave Occidental 3.5 out of 5 stars.
Food at Oxy continues to draw increased attention. The Daily Meal ranked Occidental 14 (out of 60) of its Best Colleges for Food, saying "they've impressed us on all fronts" –- ahead of some big names like Princeton, Stanford, and Harvard. The Vegan Report Card, which ranks college dining services on their vegan options, gave Oxy a "B."